This 30-minute webinar recording will show you how to take back leadership from the giant tech platforms, with new exponential growth publishing strategies, technology, and resources.
Giant tech platforms are winning the wars in advertising revenues, content displays, and escalating e-commerce. Empowered by the amount of time and priority they receive from users, they intend to capture every relationship possible. Predictable competitive responses have failed and are defeated by these tech giants.
Learn the 3 crucial steps to reclaim the lead with:
A roadmap of what you will confront in tomorrow's digital Earth

New technology options to capture new uncontested markets

Action learning to identify, target, and win the areas where you must operate if you are to survive and prosper
This Biznology video will give you a clear picture of what you need to do to deal with the coming global-scale disruptions and opportunities. It will begin your planning for exponential growth publishing so you can prosper by leading tomorrow's digital Earth.
Dan Abelow is an inventor and senior tech consultant who holds degrees from Harvard and Wharton. His new Expandiverse Technology helps build a digital Earth and has over 650 patent citations. His previous patents were licensed by over 550 companies.
Thanks to all our sponsors!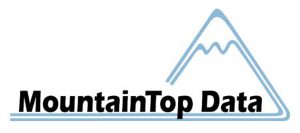 ---

Like this post?
Sign up for our emails here.
---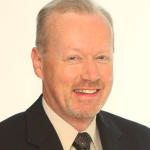 Mike Moran has a unique blend of marketing and technology skills that he applies to raise return on investment for large marketing programs. Mike is a former IBM Distinguished Engineer and a senior strategist at Converseon, Revealed Context, and SoloSegment. Mike is the author of three books on digital marketing and is an instructor at Rutgers Business School. He is a member of the Board of Directors of SEMPO, a Senior Fellow at the Society for New Communications Research, and a Certified Speaking Professional.