We all love lists so I thought I would collect the top online marketers on Twitter. I've included individuals, agencies, firms, brands, tools, and companies. Why discriminate. I also organized it alphabetically to avoid pissing contests.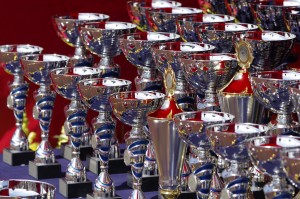 Turns out there's 265 of us, at least the way I counted. I included content marketing, social media marketing, influencer marketing, inbound marketing, email marketing, acquisition marketing, B2B marketing, network marketing, and search engine marketing. I think it's a pretty useful list.  Here you go:
Top 265 Online Marketers on Twitter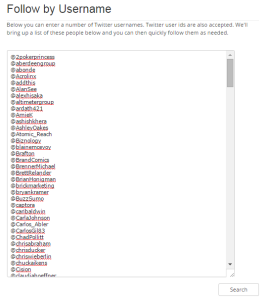 To make the list more useful, I have make it publicly viewable and downloadable on Google Docs as well as it's very own public Twitter list called Top Online Marketers.
If you want to follow all of these folks en masse, I recommend ManageFlitter as it's impossibly simple to not only copy and paste every single @twitterhandle into a text box and add them all at once but then you can also automagically create a Twitter List devoted to all of them just as I have.
Let me know if this list is useful and let me know if I am missing anyone — I'd be happy to add the folks I missed.  Good luck and go git 'em, Tiger!