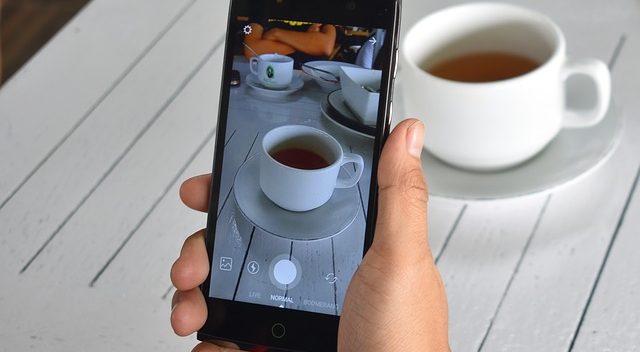 As we look back on the first year of Instagram stories, there are lessons we can learn that we can apply to our immediate social media and content marketing plans.
Anyone connected to influencer marketing knows what the big picture has been: the impressive rise of Instagram stories has marked the general demise of Snapchat.

Not only are users flocking to Instagram stories – 250 million according to the platform – but influencers who originally staked out their turf on Snapchat are moving to Instagram. In fact, a Mediakix study found that Snapchat's top influencers posted 25 percent more content via Instagram stories than they posted on Snapchat.
However, the downgrading of Snapchat to the status of "also-ran" is a story more for the financial pages than for here. I want to discuss how the addition of stories to Instagram positions the platform to present what is typically the most important and powerful tool in content marketing: the ability to teach. In its purest form, storytelling, which is the purpose of Instagram stories, is a teaching tool and this teaching takes two forms:
teaching in the traditional sense of conveying factual knowledge, and
teaching about the desirable but subjective attributes of a brand.
Major brands have been quick to take advantage of both forms of teaching through the use of Instagram stories during its first year. And for brands – whether corporate or personal – both forms of teaching have the same end purpose: eventually making a sale. The familiar pattern goes like this: teach, teach, teach, sell. If you fail to keep teaching in mind as you create Instagram stories content, your prospects may find themselves asking, "What's the point of that story?" after you spin one of your visual tales.
The power of sharing knowledge
I would point to NBC, the Olympics, and NASA as "major brands" that have done a great job using Instagram stories within the traditional teaching mode. We learned a lot about athletes, the culture of Brazil, and Olympic events through NBC's use of Instagram stories during the Rio Olympics. NASA also often uses this tool to teach science. The agency builds content around phenomena like the recent solar eclipse and the annual Perseid meteor shower.
You might not immediately think that the organizations I mentioned above are using Instagram stories to sell, and that may be true in the strictest sense of sales. But NBC is constantly working hard to sell itself as a major authority on sports and while NASA doesn't have to prove that it's an authority on outer space and space travel, it is dearly interested in building citizen support for its mission and its program. (I wonder if the director of NASA boasts about the number of Instagram followers it has during Congressional budget meetings…)
In any case, combining videos (including live videos) and photographs – and using all the cool Instagram tools – to teach and demonstrate is a powerful way for anyone to build your authority. And unlike a white paper download, for example, that is available 24-7 for months on end, an Instagram story has a built-in element of immediacy that can result in a "relationship growth spurt" with your followers.
Create consumer appeal
Many consumer brands are making good use of Instagram stories, and unlike NASA, they will often feature a traditional call-to-action, like J. Crew did when it was selling sunglasses. Marketers have been blasting out the "LIMITED TIME ONLY" message since the first caveman started selling round rocks. Weaving together a visually rich story that goes away in 24 hours and ending it with a CTA is the perfect tool for any kind of time-limited offering. And, we know that few things motivate buyers as much as the door slamming shut on a great deal for a desirable product or service.

So as the folks at Instagram are celebrating a successful first year of stories, take some time to strategize how you can use this tool to do some teaching and storytelling. I've heard that half of all business on Instagram posted at least one story last year. I suspect that number will approach nearly 100 percent by the time Instagram stories puts two candles on its birthday cake.
Make sure you're part of the celebration include stories in your Instagram campaigns.
---

Like this post?
Sign up for our emails here.
---
Megan Totka is the Chief Editor for ChamberofCommerce.com. She specializes on the topic of small business tips and resources. ChamberofCommerce.com helps small businesses grow their business on the web and facilitates connectivity between local businesses and more than 7,000 Chambers of Commerce worldwide.