Interesting content marketing trends to watch for in 2017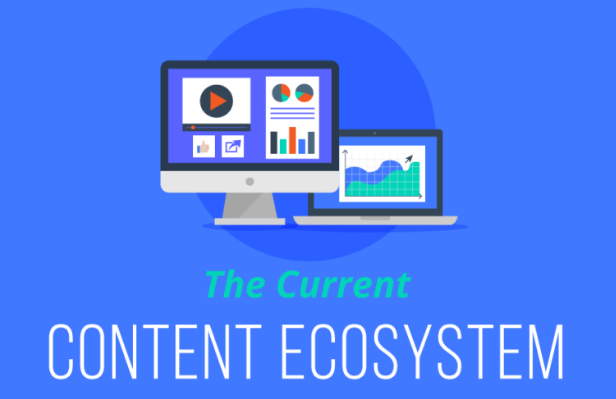 Strategic content marketing is an integral part of successful businesses, both local and globally. Companies can no longer rely solely on face-to-face sales or word-of-mouth advertising. With CopyPress reporting that 84% of digital agencies expect content to become more important in 2017, now is the time to jump on the bandwagon, if you haven't already.
A new year is upon us and growth is evident with the many changes in content marketing. This platform presents a phenomenal boost to businesses of all types. Almost all your colleagues and competitors have developed a strategy for business growth, with content playing a key part. Content marketing is not going away, and as you start to think about your marketing budget for 2017, you should make content a focal point.
If you are in the planning stages for your 2017 marketing initiatives, these trends should be on your list of things to watch. For those of you who have pre-planned and have your marketing plan mapped out, make sure you have considered these factors for the growth of your brand. Proper utilization of these trends will help you compete in 2017 while staying ahead of the curb for '18.
Document the concept
CMI reports that roughly 37% of B2B marketers and 40% of B2C marketers have a documented content plan. While most content marketers have a strategy in mind, very few actually put pen to paper.
This is a fatal flaw and one that will begin to change in 2017. CMI's statistics showed an increase in documented strategies year over year and that trend should continue as businesses start to take content more seriously.
Digital marketers are aware of the importance of a documented plan. Documentation solidifies intent and provides an outline and clear perspective on the goals and necessary process to achieve these goals. If you want to dominate content marketing in 2017, focus first on documenting your strategy.
Mobile technology
Previous years have shown that mobile technology is gaining an edge in almost every aspect of life, especially the business world. Companies are seeing their desktop traffic decrease in lieu of mobile traffic. This is particularly true with online or e-commerce stores. Customers are accessing websites more and more via their mobile devices, so any site or content that isn't optimized will get left behind in 2017.
A business that is not designed to be user-friendly for mobile traffic will experience major issues. A large portion of digital media content is accessed via mobile devices like smartphones and tablets. If you're not creating content that is optimized to work well on any device, you're neglecting a major trend.
First and foremost, make sure your website is mobile-friendly. After that, ensure all your content is accessible and optimized for easy reading and viewing on any device. If you invest in a rich-media piece of content like an infographic or interactive, be sure that it looks the same regardless of the screen.
SEO still reigns
SEO has played a key part in content marketing for many years and will continue to do so in 2017. SEO is much more than on-page content, internal linking, meta descriptions, title tags, and other technical SEO techniques. While it is still important that you make your onsite content SEO-friendly, it's also important to continue driving internal links back to your content.
Content without promotion will die. 2017 will see many brands increasing their inbound marketing budget to ensure their onsite content reaches its full potential. Brands will also leverage the audiences of influencers and relevant publishers to help grow its credibility and reach. SEO and content play well together and 2017 will show us the importance of off-site content.
Visual perspective
You can also expect visual content to continue its growth this year. While copy will always have its role, rich-media content like videos, images, interactives, gifs, etc. will become more important. The increase on-page engagement, improve users' comprehension and are easier to share.
Visual content is a dominant weapon to have in your arsenal and with free tools like Canva making it easier for non-designers to create content, you have no reason to neglect this trend.
Additionally, images offer a huge impact on social sites like Twitter, Facebook, and Instagram. In fact, it's estimated that posts with images have about a 95% higher impression rate than ones without images. This same trend is true with video content.
Make sure you have versatile content in 2017 and make a point to leverage that content on and off your website.
Influencer marketing
As we mentioned earlier, outreach will be a huge part of content marketing in 2017. One of the biggest outreach trends to watch this year will be the continued emphasis on influencer marketing.
Influencer marketing is the act of leveraging individuals or brands in your space to share your content or mention your brand to their following via social media, website, or other mediums. The benefit to a company is the ease of access. You can very quickly reach a large audience of highly-targeted consumers that are actively listening to the chosen influencer. For a marginal fee, you can have the influencer share your brand to this engaged audience and reap the benefits of that influencer's following.
Not only do you immediately gain access to an interested target audience, but they also have a level of trust in the influencer that will be transferred to your brand. This helps your brand increase its reach and adds substance to your product or service.
Look for brands to use influencers more in 2017 instead of trying to grow their own community. It's faster and more scalable.
Live interaction
Social sites like Facebook, Instagram, and SnapChat are making it easier for brands to interact with their audience in real-time. You can expect a huge uptick in "Live" events or promotions from brands in 2017. Not only does it help increase the visibility of your brand, it will also lead to more discussion and subsequent engagement.
Live streaming will become more popular, but it also presents a huge risk. Traditional content that goes on your website or even social channels has a certain level of control. Whether it's pre-post review and editing or even post-mortem deleting or editing, you have some level of control. Live streaming will remove a lot of that control and will undoubtedly lead to several mishaps and firings.
2017 has arrived and it's time to start planning your marketing initiatives for the year. Content marketing is an exciting industry that has a lot of opportunities for business growth. Content will not only become more important to your brand but will also become easier to digest and more engaging as a viewer. Don't let your business get left behind, stay abreast to what trends are relevant and how your business can best leverage that information. The trends above are just the cusp of the surface.