In the last couple weeks, the notifications I have been receiving via my @chrisabraham Twitter handle have plummeted. Serious chirping crickets. So, I did some searching and it looks like either Twitter or I had changed some settings on the account.  I never limit my engagements to people I already follow back, so I am suspicious that this might be Twitter — I would never intentionally do something like this.
Here's what I discovered and what I did to resolve the issue: first, be sure you're on your Twitter Notifications page and then check on the Notification Settings: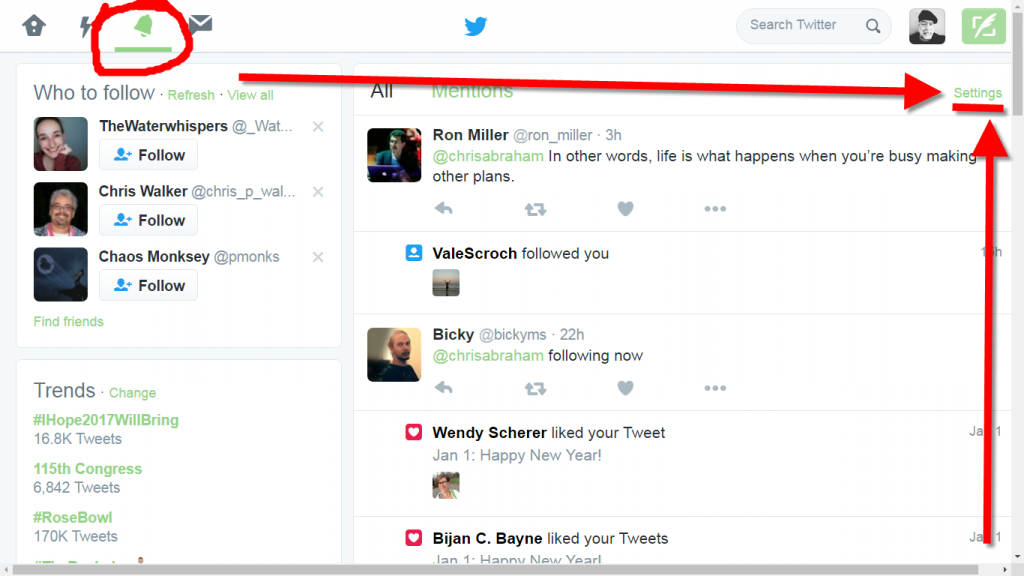 Then you just have to choose how noisy you want it. I like it nosiest! I feel like the most valuable aspect of Twitter as a communication platform is its promiscuity — the fact that anyone and everyone can contact and engage with me via Twitter — and checking both of those boxes gets rid of just about all of that, right?
So, as you'll see below, I just unchecked both Filter Tweets [ ] by Only people you know and [ ] Quality filter and clicked Save changes.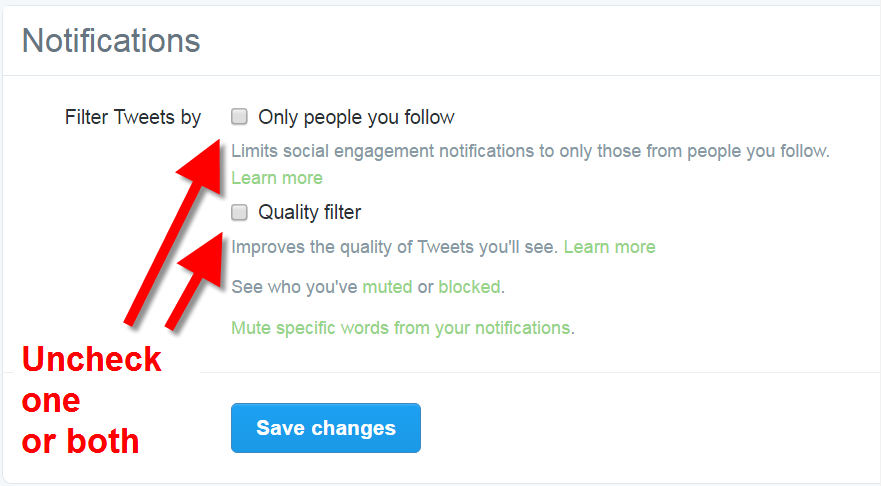 Et voilà!
And since I use @chrisabraham for both business and pleasure, I had been blind so that I didn't even see a tweet that Aetna has sent to me via Twitter to ask me if I needed anything — and I did!

While it wasn't ideal that it took me an extra day to get the above tweet (and a wonderful serendipity that I did at all), it didn't take me an extra week or an eternity.
That's the reason why I thought this PSA was worthwhile taking up an entire Biznology blog post — because this might be happening to you! If it is happening to you, you need to fix it now!
Good luck.
Let me know if this happened to you. Is it a thing? Do you know how long it's been going on?
I fully intended to discuss the two top marketing trends for 2017, which are Influencer Marketing and Native Advertising, according to the members of my panels at Renaissance Weekend last week in Charleston; however, I think this is a much more important note, in case you didn't already know.