If you can't use a tool you won't use a tool.  Gmail is so much easier to use than even Hotmail, AOL mail, Yahoo Mail, and especially Eudora, Thunderbird, and Microsoft Outlook. Playing around on Facebook is much easier and nicer than slogging into Google+ and while YouTube might be easy to consume, becoming a YouTuber still isn't as easy as it could be. It's not that we're stupid, it's just that we need to make things work for us seamlessly without our needing to becoming expert in something else — no matter how much it might benefit our lives. DropBox is so easy, FTP is too hard.
Sophisticated Email Marketing Campaigns Shouldn't Be So Hard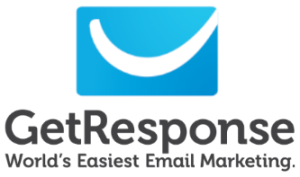 Same thing is true when it comes to implementing one of the most important killer apps that the Internet offers when it comes to building a business, be it online or as an extension of your brick and mortar store. That killer app is the email newsletter, also known as email marketing.  Unfortunately, two of the top tools, while exceptionally powerful, are not nearly as intuitive as elegant online apps like Paperless Post or Evite or Pinterest or even setting up a company Facebook Page. But GetResponse is.
Are AWeber and MailChimp Intentionally Being Obtuse?
I once joined AWeber. And paid for it. And didn't use it. It was developed for developers and marketing experts, obviously. I box full of metric spanners and gizmos the type of which you'd see at the dealership repair shop. Yes, something did look like a webmail form but other than that, I bailed. I didn't have time to learn a new language.  MailChimp feels similar but it's a little easier but MailChimp has a MailChip on it's shoulder and I have had to console innumerable former-Chimps who were drummed out of the Zoo for being good-hearted-but-too-excited first time marketing emailers who's white-hot passion for their new communications platform behave almost exactly like a spammer in the eyes of MailChimps mail-Nazis.
The Story of Goldimail
There were once three email marketing platforms.  Goldimail was excited about keeping in touch with her customers and prospects.  First she tried AWeber.
"This email marketing service is too hard!" she exclaimed.
So, she tried MailChimp.
"This email marketing service is too soft," she said
So, she tried GetResponse .
"Ahhh, this email marketing service is just right," she said happily and started setting up her list.
Headbutting with MailChimp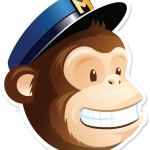 I have been recommending GetResponse a lot lately mostly to people who have butted heads with MailChimp and AWeber for too long and are desperate of where to go and what to do.  People butt heads with MailChimp because the MailChimps are really fickle and will evict you first and ask questions later if you're too aggressive or or make learning mistake — they seem to assume bad intent.
Keep Is Simple (and Elegant) Stupid
People butt heads with both MailChimp and AWeber over user interface and user experience, never quite sure how to start, what to do next, which template to use, and how to start using some of the cooler features of a modern email marketing platform such as responsive templates for mobile, autoresponders that allow you to automate follow-up automagically, which is to say that you can put together an entire year-long series of content-rich emails that a visitor can sign up to receive that you've pre-written and pre-canned, such as "an SEO trick you can use today" weekly email.
Everyone Should Be Leveraging the Power of Autoresponders
When the visitor signs up, they'll initiate the first tip and then receive each subsequent tip and activation message for that year. It's very cool.  What's more, GetResponse makes it easy to try out A/B testing, to actually give segmentation (and even advanced segmentation) a try. These are advanced features, similar to setting up and using autoresponders, that spook new users.
It's hard enough, and enough trouble, to put together a weekly newsletter on it's own, how would anyone have time to put together one or more pre-populated and pre-written autoresponder. Well, GetResponse makes it easy to develop and deploy both time-based autoresponders (sent out every week or month after the initial signup, for example) or the action-based autoresponders, which is sort of like those Choose Your Own Adventure books back when we were kids. Same thing with A/B Testing and segmentation.
Everyone Should be Doing A/B Testing and Segmentation
What's A/B testing? Well, in an A/B test you set up two variations of your email newsletter and send them to a small subset of your list. Half is sent Version A and the other half gets Version B. The winner is measured by the most opens or clicks. You can change copy or you can try out different subject lines.
It's very cool and very powerful. And GetResponse makes it much easier then AWeber and MailChimp do.
GetResponse isn't perfect, though, but it's everything anyone needs to easily and effortlessly start and maintain even a very sophisticated "if this then that" autoresponder script and any level of list chopping, otherwise known as list segmentation, to sort your unwieldy Big List into smaller lists based on previous behavior, recent choices, and a number of other things such as location and whatnot.
Developers Shouldn't Have All the Fun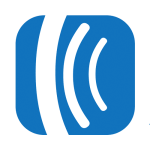 Both AWeber and MailChimp currently are integrated with more 3rd party apps such as Google and SquareSpace and so forth, though Zapier has a tool that connects GetResponse to Squarespace and you can easily add your GetResponse sign up form on your Facebook Page — what more do you need?
And though MailChimp is free to use with up to 2,000 subscribers and up to 12k emails/month, this is a blessing and a curse because if you're doing your job you'll very soon need much more than that but you'll feel compelled to stay small in order to fit yourself into free-is-free land, and that's a disservice to you and your community.
Repeat after me: email marketing is the real killer app. Email's not going anywhere. Social media marketing is just the widest part of the funnel and you should be bring each and every casual follower along the conversion pipeline and short of a big sale, converting a casual follower or Like into an email record is sometimes second best but often worth more that that single sale over the long term if you can convert a single drive-by sale into a committed friend, family, fan, and customer.
One thing I haven't tried is GetResponse's landing page tool. Unlike AWeber and MailChimp, GetResponse has a WYSIWYG solution to creating and hosting a campaign-dedicated landing page that you need to be able to best track the full cycle of response to your email marketing built in and not bolted on. You can host the landing page on GetResponses subdomain or map your own domain on there and then you can really be able to get the sort of metrics you really need to see how effective your email marketing campaign really is by keeping everything in the same email marketing biodome.
GetResponse is sort of like the Macintosh of email marketing services: you can easily learn 80% of what you could ever need to do with an email marketing campaign — even a complex one, this isn't a Mickey Mouse tool — in only 20% of the time.  MailChimp is like Windows and AWeber is like Linux — and even though they've taken it form feeling like a command line experience to an X-Windows Gnome/KDE facade, it's still the playground of coders, geeks, nerds, and email marketing specialists and pros.
When Something Doesn't Work Even Cheap is Too Expensive
When you're getting a strong return on investment (ROI) on your email marketing campaigns, you'll be happy to pay a proportionate monthly fee; and, as your list grows, you'll presumably have even more money to grow your list form a paltry 1,000 ($15/month) to a formidable 100,000 ($450/month).  The reason why so many folks are unwilling to move past the free version of MailChimp is because they've never quite sorted out how to make email marketing work for them so MailChimp ends up being worth what they and I are paying for it: nothing.
A persistent, responsive, generous, and engaging email marketing campaign is as essential to any company, be it service, charity, professional, sales, or widgets, as rent.  If you've ever wanted to give email marketing a try, try GetResponse. If it doesn't work out for you and you still want it to work — and you really should — and not even GetResponse makes is easy and fun enough to just get it started and get it done — you really need to hire someone to help you because email marketing is not an option, it's mandatory. And you really should be doing smart email marketing using A/B testing, sophisticated autoresponder email scripts, and landing pages.
Homework for Your Summer Vacation
Your summer vacation is coming up. Instead of reading yet another bodice-ripper, set up an email marketing campaign instead. And since GetResponse has a no-credit-card-required 30-day trial, you can do it all for free until you get your email marketing sea legs.
OK? Motivated? OK! Now, Go git 'em, Tiger!