I truly feel for the college marketer. Her buyer is notoriously fickle about his preferred method of communication. He has long since rejected paper. Email is perhaps his third or fourth choice – and falling. He prefers to connect via an app. Even this is subject to change. There's always a new app.
Of course, we're talking about the 18-year-old high school student, an elusive creature best known for his penchant to hide – at least from adults. In my own home, a kitchen-table conversation painfully illustrates the marketer's dilemma.
Me: "Who are you going out with tonight?"
Son: "Friends."
Me: "Do these friends have names?"
Son: "Yes."
This is not the stuff that builds email lists.
I have two of these creatures. Well, one recently morphed into a full-fledged adult, having graduated from college in May. The youngest starts college in the fall.
I've gone through the college process twice, and each time I've absorbed new lessons about marketing to Millennials in an era of rapid change. There are a few things that work, and some that clearly can be made to work better.
Here are five of my observations.
1. Those snail mail brochures aren't the best use of your budget.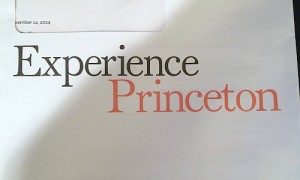 At first, I marveled at these beautiful pieces as I extracted them from the mailbox, and then I read a few aloud to my son. He tuned me out. I scattered a few in the area of the house where he spends much of his time (i.e. the couch in the basement). Days later, the mail was still unopened. When they began to pile up, he pushed them onto the floor. After a while, I gave up. From that point on, the glossy brochures made it only as far as the recycling bin in the garage.
That's a lot of trees, folks.
2. Your website is pure gold.
Of all the marketing tactics, your website is by far the most valuable. For prospective students and their parents, it's the central point of reference about the school – visited over and over again.
This is your digital home, and first impressions do matter – a lot more than you think. Today's kids have very sophisticated tastes in digital properties. Your website must keep up with the latest in Web design, otherwise teens judge it harshly. The Internet is the language of this generation, and you have to speak it.
Your website should be easy to navigate and aligned to each stage of the student lifecycle. That means promoting majors in the prospect stage, details about housing in the admitted stage, and ways to stay involved in the alumni stage.
For parents, the biggest issue with websites is price transparency. Many colleges bury the bad news under a mountain of clicks. But an insistence on being vague is detrimental. If I can't find tuition and financial aid easily, I will strike that university from the list. What I want from you is an open and honest conversation.
3. Face-to-face conversations are highly influential.
Teenagers don't talk, they text. So you might be surprised that in-person interactions greatly influence final choices. Talking to a school representative at a college fair led my oldest son to take a first look at his now alma mater.
My youngest son's decision came down to Admitted Students Days. At one college, the chair of his proposed major introduced himself to us at the start of a session about the department. He spent a few minutes talking to us again afterward. The second college in contention for our tuition dollars promised lunch with professors from every major. Those from my son's major didn't bother showing up. Guess which school he chose?
4. The black hole of email.
Text messaging is the dominant method of communication for young adults, 18-29, according to Gallup, with 68% of those 18-29 using it. They may not favor email, but they do use it – 47% of this group said they'd sent or received an email the previous day.
I don't doubt the importance of email marketing to older generations, but despite the statistics above, I wonder about the loyalty of this generation to email in the future. My sons clearly disdain email. You can see it in their faces, whenever I ask them if they've checked their inbox recently. And I'm sure many parents are familiar with the process of "How to get the teen to read that email you just sent." It goes something like this:
Send the email
Send text message asking teen to check email
In other words, I suspect teens are being led to email by force. Were it not for me asking, I doubt he would have opened many of the important college emails. I'm sure there were many others that went unread and unanswered.
Email may play a greater role as teens enter the workforce. This, of course, is an observational study, so my conclusions could be wrong. But it will be very interesting to watch the future of email as this generation matures.
My final observation is that for all the talk about Millennials and their addiction to screens, they arrived at their decisions in much the same way other generations do. People were the most influential at the point of purchase, but digital was essential for providing the information they needed to reach the decision point.