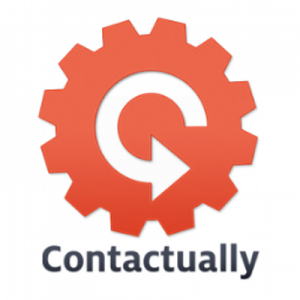 While online influencer marketing is my raison d'être, business development is my new jam.
As you may have read previously in I put my Sales money where my CRM mouth is and remember to market to your own influencer network. I have committed to using everything I have learned in PR and marketing to do what both you and I probably never spend nearly enough time doing:  sales and marketing for ourselves.
As you know, I have been sending out at least 300 love notes to 300 of the 7,800 folks with whom I have connected with on LinkedIn — and most of whom I have never met in real life. I have also been able to schedule lots of calls, and the number one thing that everyone says when we go over their website, their blog, their SEO, or even their marketing copy is that "the cobbler's children have no shoes." But what I say, after a short chat, is that not even the shoemaker has shoes.
Shoes have never been cheaper and easier to buy and use to great effect. Truly, this isn't the 15th century, you don't have to do everything by hand; and, this isn't even mid-18th century, you don't even need to build a shoe factory to become a player. We're in the 21st century — we live in the future — you can fabricate your own shoes with a 3D printer, so to speak.
I've been using Contactually to amazing effect — and am having great success.  Contactually relentlessly stalks my inbox every day, helping me, in turn, to stalk my current and former clients and to queue up prospects for the future.
Nothing's perfect.
I thought I would share some limitations of Contactually as it exists now — and based on how I use it.
In many ways, this a wish list for the product, development, and coding team at my DC neighbor:
Contactually doesn't protect me from emailing the same person multiple times in a row:  I will go into more details below, but the root of all my problems is that the programmers at Contactually should not allow me to send multiple emails to the very same people, all within a period of five minutes — that's just stupid. Just putting a block on sending between 1-50 people at a time upwards of 8 of the same email over the course of ten minutes should really not be allowed — something is wrong if that's what's happening.  While all the emails are surely sent out through my very own sendmail and end up in my very own Sent Mail, I do know that there's an intermediary step between when I send out a ScaleMail and when the email goes out. There's a queueing and a tracking step. While the reasons this happens will be illuminated below, it doesn't look good when someone I am trying to say hello to receives 8 copies of the exact same email over the course of ten minutes. It doesn't look good at all. And even if they look well past that behavior, this error reflects super-poorly on my professionalism.  I am eighth-bitten, twice shy.
Contactually doesn't allow me to send all my 300 allocated emails at once:  at my price point, I have access to being able to email 300 ScaleMail mail-merged emails per day. Unfortunately, I can't just send all 300 at once. Contactually demands that I break down the ScaleMails into six blasts of fifty.  I mean, breaking it all down to 50-at-a-time has really saved my tush a couple of times (see #1), but I also know that if I could send all 300 at the same time, those duplicates would never have happened.  It's because I try to jam through all 300, 50-by-50, in the morning as quickly as possible, that I sometimes end up on autopilot. And, when I am on autopilot, I demand that Contactually have my back, protect me, and disallow me from sending out multiples of the same email (see #1).  Maybe choosing "select all" should mean "all the emails that you're allowed to send this time, which is 300, in Chris Abraham's case" — instead of it resulting in my ScaleMail button going dim until I deselect the 7,510 above the 300 I'm entitled to send. So, all roads might lead back to 50-at-a-time.
Contactually doesn't refresh immediately after I send 50 emails via ScaleMail:  immediately after I send out 50 ScaleMail emails, my selections don't deselect in preparation for my next-50. I would really love to sort out the best way to optimize my time while not making the unintentional mistake of sending along eight identical emails to the same people, all within the space of ten minutes — which makes me look seriously spammy, seriously incompetent, seriously annoying, and exceptionally unprofessional.
Contactually demands I wait until outgoing mail clears before I send out 50 more:  I spend quite a lot of time chatting with Virna, my Contactually therapist.  She's given me all of these work-arounds with the single-minded aim of not bothering the Contactually programmers with giving me what I need. (It's always easier and cheaper to program the user instead of programming the program, right?). So, Virna told me that one of the biggest reason why I am sending along many, many, multiple — upwards of eight — copies of the same emails to all my LinkedIn prospects I really and truly want to impress, is that I am moving faster than the outgoing email queue. Her advice to me?  Do some ScaleMail, maybe check out Facebook, then come back to ScaleMail a little later, then go check out Twitter, then come back to ScaleMail, then hop onto GaggleAMP, then pop back to ScaleMail — six separate times.  Yes, I am sure I could spend that time in-between running through my Contactually INBOX, but that's just not the way I work — and it shouldn't need to be, either!  Those coders, product managers, and developers really need to get off their duffs and program for me instead of insisting on me programming my behavior to work around the flaws that I deal with on a daily basis — every single time I log onto Contactually.
And no, I can't quit you, Contactually, you're an essential service. While I fully plan on firing Base as my CRM because it just isn't intuitive enough and I never use it, I never want to quit Contactually. Contactually is still my #1 business development and prospecting platform. I love buckets and the import/export and the Merge Contacts tools are very powerful indeed.
I love you, Contactually, not because of your flaws but in spite of your flaws. Plus, I know enough code that all of these solutions — all of these fixes — are easily within reach. I just don't know if my complaints have gotten far enough up the chain, I don't know if all of those trouble tickets have resulted in change.
I am doing this as both a love note and also a warning for those of you who are using Contactually as a way of preventing you from making the same mistakes I have.  While I have a very thick skin and a titanium jaw, maybe you don't. Maybe you aren't keen on dealing with mockery or people reporting you to Google and the SPAM blacklisting sites because you've filled their INBOX with identical emails. So, this post is for you.