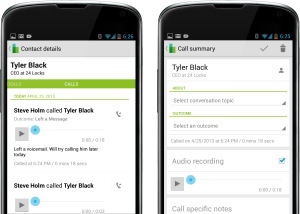 $300 and a year later I spent on Salesforce without using it and that was enough. No matter what I did, I couldn't cotton to the universally-adored customer relationship management (CRM) and ended up just giving them money. I tried, I did!  I bought an armful of books for my Kindle and tried to hunker down and get the addiction. It never happened. When I bought into this most-respected CRM I thought I bought myself a Millennium Falcon to play with; instead, I bought a big box full of Legos.
That was fine back in 1999 when Salesforce was born but I knew there must be something so much more modern, friendly, and supportive.  I was looking for a sales and BD platform that would do at least some of the work for me.  A platform that would virtually follow me around and nag me, reminding me to take client notes, to send follow-up emails, and to follow prospects and opportunities through the entire sales cycle through to coffee (for closers).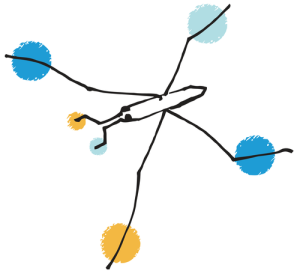 Since Gerris is basically me as producer, rainmaker, strategist, and technician, I need to make sure I don't drop opportunities through the cracks while I am changing hats and refocusing on new tasks, challenges, campaigns, and clients.
As all of you well know, it's not easy doing sales, keeping customers happy, getting to know prospects and build the sort of trust required to end up doing business together, while also fulfilling contracts, being responsive to retainers, managing local and overseas teams, and also keeping up with my fair share of hourly consulting work.
Unlike a dedicated sales force, I am not willing or able to spend my whole day living and breathing on a CRM dashboard because knocking out 85-calls and following up on inbound leads is only part of my job — so I needed something that would meet my needs.
My biggest problem in the past has always been that once I land a big fish, my head goes down and I clean it, butcher it, cook it, serve it, and eat it all before remembering I should have gone fishing again — weeks ago.  The lumpiness of having a small consulting practice is what makes soloists, singletons, solo practitioners, and even rockstar consultants long for the steadier — albeit lower — compensation of the government worker or even — gasp, no! — agency life.  So, investing in — and actually paying for — a few business apps that can take some of that load off was essential for me.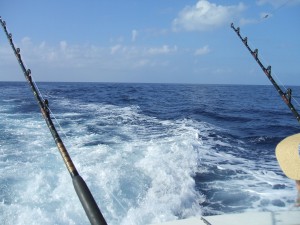 Basecamp helps me once the fish land safely in the boat but I needed something to not only land those Marlin but something to help me even get out to sea in the first place.  I decided that I needed LinkedIn's Sales Navigator as a baseline because my business is online and social and LinkedIn's it — and nothing's better than InMails, am I right?  I also compensated for my inability to keep the love going over those rewarding but year-long sales cycle contracts by putting money down on Contactually, a pretty interesting DC-based business startup.
Then, my mind went to CRMs. At first, I thought that would be Nutshell CRM but after a 20-day trial of both Base CRM, which I just stumbled upon doing a cursory Google search, and Nutshell, I chose to put my money down on Base. Why? Well, Nutshell and Base were neck-and-neck: they both integrated perfectly into my Google Apps for Business and stalked me via email and calendar, which I demand.
They also had really great sales people themselves and the prices are pretty good: $20/month-per-user for Nutshell and $25/user/month for Base.  At first, it was all Nutshell because maybe Base was too much (there's a lot of reporting I don't need and won't use) and Nutshell seemed to have everything I needed and was much simpler and stalked my email and calendar as well as anyone — that is until I installed Base's amazing Android app.

Unlike Nutshell's Android app which seems like it's just a framework through which one can access the web-based CRM, Base's app is deeply-integrated into my phone to the extent that the app pops up a note whenever I finish a call on my Samsung Galaxy S6 Active asking me what the call was about, with whom, and whether that call might result in new business.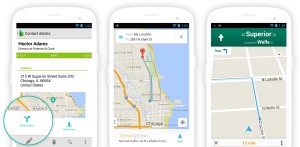 Unlike Nutshell, which is mostly sends it reminders via email alerts, Base integrates with Android notifications. Since most of my consulting and all of my strategy is done via laptop and desktop, the time I have left over to really think through my sales strategy will end up being when I am off my ThinkPad and when I am on either my S6 or my new $50 7″ Amazon Fire tablet — oh, Nutshell doesn't have a Kindle-native download. That's too bad.
I know the cheap Kindle Fire tablet isn't a business platform but I spend a sad amount of time on that new little guy and it's pretty awesome to be able to remember something BD-related I need to do while I am reading The Boys in the Boat on Kindle and the Base app is just a click away.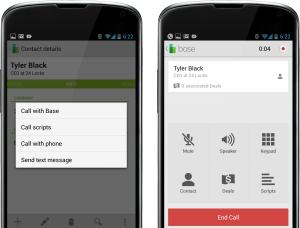 I needed something that would harass me and remind me that even while I was fighting dragons for my clients I needed to make sure I lined up future dragons to slay — and not only for me!  My company structure is based on the Hollywood model.  If I can bring in more than enough dragons to slay, more than I can ever combat on my own, then I can make it rain for more and more of my partners, compatriots, colleagues, vendords, and fellow knights.
So, how did I do?  What do you think of my new sales scheme?  I personally feel like Basecamp, BaseCRM, Sales Navigator, Amy Ingram, and Contactually will be my killer team for at least the next 12-months.
Wish me luck and go git 'em, Tiger!