Not playing Pokémon Go yet? Think it's just for kids? If your specialty is digital marketing, and you haven't tested it yet, it's time.
The game is wildly popular. Combining augmented reality, GPS, and mobile devices, it creates a social experience enabling players to explore the real world. And engagement is incredibly high: Users spend 43 minutes a day on average playing the game.
Why Gaming is Good for Business
Savvy local businesses, public libraries, and art museums are quickly catching on to the game's marketing potential. The app attracts players to public places, so your local public library may be a Poké Gym, while your town's coffee shop could be a Poké Stop.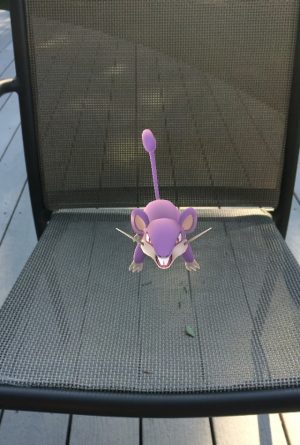 As a result, businesses can use the game as an opportunity to promote their services and sell more. For example, they can offer special discounts to gamers, as one pizzeria in Queens, NY, did. By investing $10 in "Lures," a module of the game that attracts Pokémon creatures – and by extension, players – to the location for 30 minutes, L'Inizio's Pizza Bar increased its sales by 30%.
At the moment, the game's developer, Niantic, isn't offering businesses sponsorships for the game in the U.S. But in Japan, McDonald's will become the first partner, and 3,000 of its restaurants will become Poké Gyms.
For brands and small businesses looking to cash in now, a little bit of ingenuity combined with standard digital and social marketing tactics can increase foot traffic.
Virtual Reality and the Future of Marketing
The impact of the game on brick-and-mortar businesses is exciting, but I find the implications for marketing — and especially storytelling — even more fascinating. The way I see it, Pokémon Go is the first real viral success of augmented and virtual reality. But it's certainly not the first effort.
The New York Times has been experimenting with virtual reality for about a year, and it views the technology as the future of journalism. Their VR films have taken viewers on a walk of New York City, for a swim under the sea with dolphins, and on a tour of Pluto. The Times also has used VR to tell the story of children displaced by war.
Microsoft has taken this idea even further and developed virtual 3D teleportation — or "holoportation." This technology "allows high quality 3D models of people to be reconstructed, compressed, and transmitted anywhere in the world in real-time." With it, a virtual you is transported to a distant location and is able to interact with people and objects in that space.
Both technologies offer incredible marketing possibilities. For example, automakers could use virtual reality to take potential car buyers on test drives of the latest models. And workers crunched for time could use holoportation to shop the grocery store aisles from the office and pick up their purchases on the way home.
What Pokémon Go says about the Future of Storytelling
These are all ways to interact with distant objects in the world. But what about distant subjects? AR and VR have the potential to re-shape storytelling. These technologies may become an essential communications tool for marketing and public relations professionals as they seek to influence stakeholders and shape public opinion and their brand reputations.
Rather than put data into charts and graphs, for instance, a political pollster could bring their research to life in a virtual reality film. Viewers could meet and talk to people who represent different voting blocks, lifestyles, and regional viewpoints. Though not "real," these interactions may be enough to help viewers consider and understand opposing perspectives.
Perhaps it's a tall order to think it could bring us together and find common ground. But if emotion is the driving factor in influencing behavior, this approach could be quite effective.
All of this may seem speculative and far into the future. But, after the instant success of Pokémon Go, I'm not so sure. Virtual reality may be closer to happening in real life than we think.
Pikachu dog selfie photo by DigiPD via Pixabay. Pokémon Go photo by Diane Thieke.