This webinar is about how to measure your content marketing success. Only 1 in 4 professionals claim success with measurable ROI for Content Marketing (eMarketer). This webinar will cover proven approaches to quantify ROI on Content Marketing in terms that matter to your senior leadership. Does the response to your content and creative move the needle? How do you choose the right Digital & Social KPIs?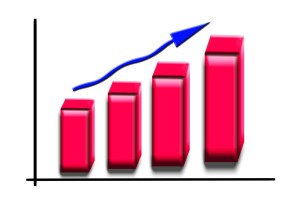 More than 50% of digital marketing professionals cite challenges measuring ROI as a barrier to content marketing. Learn practical approaches to measure the effectiveness of Content Marketing and prove results. Glen Kushner will provide a framework to measure Paid, Owned and Earned Media, and determine the impact of conversations, viral commenting and sharing, including:
Did you mobilize Advocates to influence other consumers' decisions?
Did your content move consumers through the funnel, creating purchase consideration?
How did each post perform on Social KPIs, such as awareness, sentiment and intent? How does your content perform relative to industry benchmarks?
In this free 30-minute Biznology® webinar, Glen will introduce Social Metrics to track viral momentum and the response to your posts, tied to brand outcomes, as important predictors of success. This webinar will highlight limitations in Paid, Owned and Earned Media (POE) models, and share insights from industry leaders to drive breakthrough results. How can you identify winners quickly and amplify those posts with paid social? Join the webinar to get started choosing the right metrics.
Glen Kushner has over 15 years of Digital Media experience. With data-driven strategies, Glen's focus is empowering marketers to make ROI-based decisions. Glen has worked with the most respected marketers and agencies to introduce digital transformation and analytics innovation, and prove the value of measuring intangibles, such as emotional engagement.
Thanks to all our sponsors!