Excellent blogger outreach programs are about more than great content – you need to be great to work with too. Take a look at these tips for becoming a guest that other bloggers invite back over and over. Content marketing takes many forms and one of the more popular approaches is through blogging. Developing content on your own blog is helpful, but linking to your company on outside sites through blogger outreach is even more powerful. The way you approach outside blogs will help determine your success but so will your actions after the initial agreement. If you want to earn a reputation as a dependable, valuable guest blogger (with the links to prove it), follow these tips.
Be transparent. The fastest way for your guest post request to find an email trash folder is to act like you have no ulterior motive. Do not act like a fan of the blog that simply wants to write for the fun of it (unless that is true). Do not say that you are a new writer trying to build up your online visibility (unless that is true). Identify yourself and the company you plan to link to, either in the body of the blog post or the biography section at the bottom. Further explain why your company is a good fit for that particular blog and provide links to past guest blogger posts, ideally from blogs of the same industry or topic.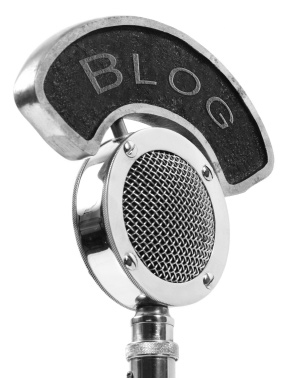 Ask for topics. There is a fine line here because you don't want to appear that you don't know enough about the industry or blog to come up with your own ideas. Still, most companies and individual bloggers have an entire list of topics they would love to get around to writing. Find out which items on their blog wish lists are a good fit with your expertise and then suggest headlines. Some bloggers may prefer you bring all of your own material to the guest table but others may appreciate you relieving some of their work load.
Promote the post. Don't leave it up to the home blog to drive traffic to your guest post. Post the link on your own social media accounts and those of your business. If you are a freelance writer and have a website, add the link to your portfolio. When you first approach a blog about allowing your guest posts, list your social media profiles and explain that you plan to promote your work just as aggressively as the home blog. Most bloggers allow guests to provide some variety and much-needed content; throw in the added benefit of cross promotion and the places you guest blog will be even more likely to invite you back.
Reference your post later on. The next time you write a blog for your own site, or perhaps even another outside spot, find a way to link to your guest posts from the past. Do not confuse this with link building in its basic format. This is simply a way to add value and support to the blogs that have welcomed you in the past.
Companies and individuals can be territorial of their blogs, particularly when it comes to third-party content. Reassure them through professionalism that you will be a benefit to their blog, and not a burden. Then follow through with that commitment.
What do guest bloggers do that impress you the most?