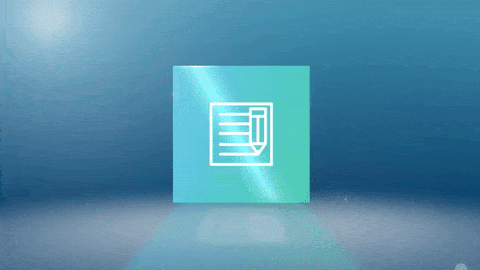 Are you one of those marketers wondering where and how to use video effectively? You're certainly not alone. Video platform managers and solutions marketing analysts tell me that "where should I use video?" is a question they get a lot.  
Here's an easy way to round out your content marketing strategy with videos that that increase engagement at lots of different spots on the customer journey map. Convert articles and blog posts to video.
Beef up your video content
Your blog reflects your content marketing strategy—right down to the keywords. In the case of tech solution vendors, blogs are full of middle-of-the-funnel stuff that responds to customer concerns with a minimum of hype and marketing-speak. Smart people have put a lot of thought into that blog. It's the kind of real-life, forward-looking content that buyers in the consideration phase of the buying cycle are eager to consume. Video can bring it alive and generate new returns on the considerable intellectual capital invested in the blog. 
The same is true for articles like research reports and white papers. They usually start off with an executive summary. Video is a great way to spread the word. If the summary breaks things down into six bullet points, you've got a head start on six videos that put across salient points you want customer to grasp.
It's approved copy!
This was pointed out to us by a client for whom we've converted articles into videos: published articles have already been blessed by the appropriate authorities. What's more, an editor probably worked hard to make this approved copy clear and accessible. Maybe they even used photos or diagrams. Sure, it will take editorial skill and visual imagination to convert this copy into a video. But it's not going to take a lot of production meetings to refine the messaging.
Your choice of formats
You could create video "trailers" to promote blog posts. Or make a video executive summary to get the point across to non-readers of your blogs. Or a video that drives home just one key point—to enhance the blog post itself and spread the news in other channels. You may not even need narration—just on-screen titles. However you choose to "convert" the blog post, you've created valuable new video content that can stand on its own, as well as increase the value of existing content.
Easier than product videos
Assuming we're working with a well-written entry, it will be relatively easy for an experienced video hand to come up with a video version of a blog post. That's very different from producing product videos, where there's usually a lot of negotiation about which features need to be presented and in what order. With a blog post video, it's largely a matter of selecting the most interesting, persuasive, or visually arresting elements and building the video around it.
More shareable than product videos
Buying committee members don't like to appear to be advocating too hard for anything new. As noted in the Harvard Business Review article on Making the Consensus Sale—most people think taking a position on anything new is taking a risk. To overcome this reluctance, sales and marketing need to work together to "help stakeholders see their shared interests and find common ground."
What's this got to do with video? It's lot easier to share a link that says "I think you'll find this interesting" if what you're sharing is actually interesting, as many tech blog posts are—and not just a list of reasons to buy. 
There are doubtless more reasons to convert blog posts to videos. Check out our example to see how they work together on this blog.
---

Like this post?
Sign up for our emails here.
---

A writer with a background in public broadcasting and corporate marketing communications, Bruce McKenzie pioneered the "2-Minute Explainer®" brand video for technology businesses in 2004. Customers have included numerous enterprise technology companies (Cisco, IBM, BMC, Brocade/Broadcom, Software AG, CA Technologies, CompuCom) as well as B2B startups. Rebranded "Technology Business Video" in 2017, the company today produces a variety of "tactical" videos to reach buying team members throughout the sales cycle. We take everything marketers want to say and transform it into short videos that communicate stuff buyers want to know. It's basically what good writers do, made visual. Visit www.techbizvideo.com to learn more or set up a chat about tactical videos with the Technology Business Video professionals.