I was privileged to keynote the Webdagene event here in Norway this morning, and they requested that I talk about "Do It Wrong Quickly Marketing" (link to slides), which I was happy to do. If you haven't read my book (I assume that's most of you), you might not be seduced by the idea of doing anything wrong. And I have noticed over the last few months that there are more and more critics of this "fail fast" idea, who are starting to talk about a "cult of failure." Now, I am sure that there are folks who are embracing failure to take off the pressure or to be unaccountable or for other weird reasons. But that's not me. (I swear.)
The title of my book, "Do It Wrong Quickly" was supposed to be a joke–the kind of New York sarcasm that gets you to think differently. If you're anything like me, you don't need anyone to coach you in how to do things wrong. I am great at that with no help at all.
But what I noticed is that many people were paralyzed by the fear of doing things wrong.
Instead of trying things and learning from them, they wanted to investigate and study and seek advice and fifteen other things that all serve to delay doing something. They wanted to make sure they were doing it right. But my whole point is that waiting to do it right is itself often wrong.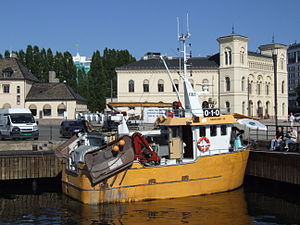 And my book is also about marketing. Digital marketing. I don't advocate "do it wrong quickly" aerospace. (You can be on that first flight, thank you very much.) This is marketing, not NASA.
Traditional marketing had lots of risk. It cost lots of money, it was hard to change, and you needed to commit most of your budget before you knew how well it was working. Digital marketing is nothing like that, so you need to adjust.
It is not that you are trying to do things wrong. You are just accepting that most first tries in marketing are wrong. They aren't the best. They can be improved.
That's where the "quickly" part comes in. If you know how to keep score–which metrics are the ones that tell a success from a flop–then you can quickly adjust and try something else. That's what digital marketing allows–no, demands. With Internet marketing, you have to be willing for your original idea to be wrong and quickly go to Plan B, Plan C–all the way to Plan Z–until you get it right. Or you abandon it and try something else completely.
That's not embracing failure. It is accepting that initial failure is the fastest way to learning what works.