Yesterday I had a lovely chat with two fellow influencer marketers, Maryanne Conlin and Janet Thaeler. Both conversations were quite different but both really reassured me that my practice at Gerr.is and the articles that I am writing for you here are on target.
Influencers Are Shifting from Blogs to Social Media
Maryanne asked me, during our call, whether I have experienced Social Media Flight — the rush from blogs to social platforms like YouTube, Instagram, Pinterest, LinkedIn, Medium, Tumblr, and even Vine and Periscope in lieu of their first homes, blogs.  Indeed!
While I still reach out to my influencers through their blogs, all the analytics I have done lately have proven that the majority of bloggers out there are not influencers because they blog, they're influencers because they have tens of thousands if not millions of friends, fans, pins, and like across all their other social media channels — they only use their blogs as media hubs, where they can collect all their videos, projects, contact info, and successes into one convenient and well-branded place, almost like new media news clippings, like a resume of bona fides.
While the traffic to their blogs may be only 500-2,000 visitors-a-month, their true fame burns bright on YouTube or Facebook. Ethan Newberry personifies this in his alter ego, the Ginger Runner.  He had a central website, of course, but it's only a hub for his massively successful YouTube channel, his Twitter following, his Facebook posse, and his fans on Insta!  I am not just a pandering shill, I am a fan — ask him yourself!
Just Say No to Prospects with Crappy Products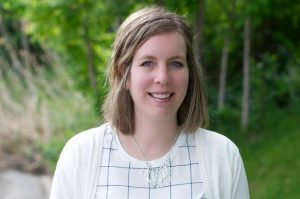 After just a call, I'm professionally in love with Janet Thaeler. We spent almost an hour comparing notes on much heart we put into campaigns that would never work because they couldn't. While we worked even harder on these clients than we even did on home-runs like Mizuno Running, Kimberly-Clark Healthcare, and Skinny and Company, we couldn't make anything happen.
We tortured ourselves and we walked away from money and we even went to court over clients we took with products and services that just wouldn't fly via earned media influencer marketing.  They were Spruce Geese! And we beat ourselves up until we realized that the client/vendor relationship is a two-way street: while clients get to choose whether they engage us, we also get to decide if their product, announcement, news, etc, are exciting, trendy, appealing, generous, or timely enough to take the blogosphere and social media sphere by storm.
Well, that's on us.
If we take the gig knowing that the campaign might come up empty, even if we state that very clearly in the contract, it doesn't matter, the client will freak out. So, it's up to us to either say no, clearly; or, to come back and suggest that while that campaign will not work with earned media, you can pay to play so if you have the discretionary budget to pay to have people review your iOS App or your commencement speech — no matter what you have to get out there into the social mediasphere, you can do it with a compelling enough check — even you SEO bottom-feeders!
It was so nice to speak to Janet because until now I thought it was me but it wasn't, it was them not me, but it was me because I shouldn't have tried in the first place; or, I should have given better counsel.
People Buy You Not the Widget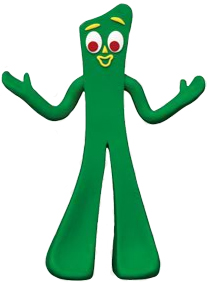 PR pitching is just like selling: people are investing in the narrative, the story, the personality, the charm, the attention. It's a seduction, it's a love affair. Even when winning friends and clients, the rules of love still apply, to paraphrase Tommy Dewey playing Alex Cole on the dark and stormy Hulu series Casual.  And, once you've won them over, remember, whether a client, a friend, or an online influencer, you should always treat them like your BFF.
And while How to Win Friends and Influence People by Dale Carnegie is arguably the most successful book ever printed on the art of connecting, some people are skeptical as to how authentic his strategems are; however, that's not the point. When I went to high school dances I used to carry a little rubber Gumby doll in my shirt's chest pocket.
I was a shy boy and used the little rubber bendy green doll to get girls to start conversations with me. If you don't develop the right angle of attack, if you can't fine a compelling, charming, attractive, or even amusing way through the front door, you'll never have the opportunity to prove that you are, in fact, a beautiful child of God, too, and not just a spammy shilling sleazeball.
Become a Influencer to Reach Fellow Influencers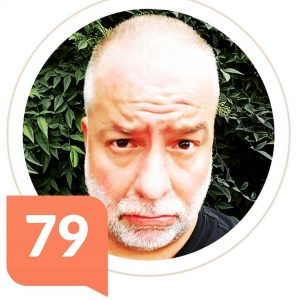 So, before I was an influencer marketer, I was an influencer. Even now, I sort of am. I have a Klout of 79, I have 50.4k followers on Twitter, 5,000 friends on Facebook, 7,000 connections on LinkedIn, 3,500 subscribers on YouTube, 2,000 followers on Pinterest, 1,000 followers on Vine, 7,600 followers on Medium.com, and over 7,500 on Instagram.
I used to have a following on ChrisAbraham.com and on MarketingConversation.com but now all my blogging's on this blog, Biznology, and on Socialmedia.biz. That said, Janet, Maryanne, and I agree: the sky is much bluer if you're currently or have ever been an influencer yourself.
For two reasons: 1) you can relate to how shitty being blogger can be, especially based on how crappy a lot of pitchers, brands, and marketers are on a day-to-day basis, especially in your INBOX. 2) you can always lead that you're a fellow blogger and include all of your mad social media and blog bonafides in your pitch.
And, if you're like me and pitch long-tail, from the A-list all the way down to the Z, you'll often find yourself of a quite higher caste then they are, which can impress them and aid to the appeal of working with you: you might very well be able to mentor them yourself, mention them across your network, etc.
Becoming an influencer ourselves is the best thing that we all have ever done.
Part Two in Two Weeks
I have run our of words but will continue in two weeks on these topics:
Influencers Equate Getting Paid with Having Influence
More Influencers are Becoming Partners, Affiliates and Profit-Sharing
Top YouTubers are Proper Celebrities
Influencers Respond to Recognition and Respect
Marketers Will Get What They Put Out There
It's Worth Getting to Know Folks
Exciting, right? I was going to write to all of these points today but I looked at the time and how many words I wrote and hit the brakes. Next week I will be reviewing Blog2Social, an amazing WordPress plugin you should check out. What it does is simple but so essential for content marketers like me who tend to end up being a one-man band:
Blog2Social publishes blog articles directly from the dashboard or the editor surface of an article to multiple social media networks. The postings can be customized individually for each network. A preview pane allows users to optimize their postings for various networks with individual comments, #hashtags, tags, keywords or @handles – in one single step.

Blog2Social connects to Facebook, Twitter, Google+, LinkedIn, Xing, Tumblr, Storify, Pinterest, Flickr and Diigo. Blog2Social also posts to Facebook pages, Google+ pages and communities, LinkedIn pages and groups.

Blog2Social allows users to select images from the article gallery for the posting. Published social media postings can be tracked per link. Blog2Social also allows users to schedule their postings for any time and will send them out individually and automatically.

Blog2Social makes social media management for blog posts easier and more effective. Blog2Social makes the submission process quick and easy and at the same time allows users to customize and optimize posts for each network.
Pretty sweet!  Stay tuned!  I have installed it on my rnnr.us blog and will give you a full report next Tuesday!