My webinar yesterday was about the dangers of social media listening.
It just happened again. You're staring at the dashboard of that slick social media listening tool that everyone likes so much, and you have the gnawing feeling that the data just isn't right. Oh sure, you know that nothing is perfect, but this falls far short of "not perfect." You're looking at the wrong social media conversations—there is lots of chaff amidst the wheat—and making decisions based on these numbers just doesn't make any sense. You're wondering if anyone understands how to even articulate your concerns about data accuracy.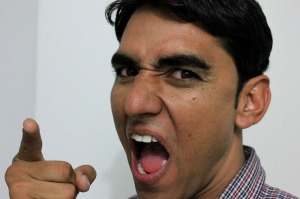 In this webinar, you'll find out how to communicate with your peers and your superiors the dangers and the challenges of social media listening, including:
The limits of Boolean searches for finding relevant conversations
The danger of aggregating inaccurate numbers
The oversimplification of sentiment analysis
In this free 30-minute Biznology® webinar, you'll see real examples that bring home these challenges so that you understand them better and can better explain to others the need to protect yourself from erroneous conclusions. Don't leave your business decisions at the mercy of technology that is not up to the task.
Thanks to all our sponsors: