Have you heard the news? Committing random acts of content is so last year. Marketers are realizing that campaigns, a focused effort on conveying a single idea in multiple ways, are a more effective way to get your company's messaging across. If your company is publishing blogs, eBooks, Tweets, and Facebook posts without an overarching theme, your efforts might not be working to build a comprehensive story.
If I had to pinpoint the single biggest takeaway from the recent Inbound13 and Content Marketing World conferences, it would be the idea of shifting your marketing mindset to stop thinking in terms of single content assets, and start focusing on comprehensive campaigns. If you're not convinced that shifting your focus to larger concepts is right, consider the following factors:
1. Traditional Marketers Have Been Doing It for Years
To be honest, most of the statistics surrounding traditional marketing are pretty grim at best.  The advertising industry is shrinking faster than any other sector. However, think back to some of the greatest marketing campaigns of all time – like Nike's "Just Do it," or McDonald's "I'm Lovin' it." By conveying the same message continuously in new and creative ways, the masterminds behind these campaigns were able to achieve near-ubiquitous brand recognition worldwide. Sometimes, repetition can achieve remarkable results.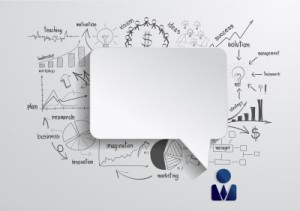 2. Competence Isn't Enough Anymore
One of the hardest messages to swallow at Content Marketing World 2013 was Doug Kessler's statement that quality content marketing is no longer an advantage. Your company may blog well, but so do your competitors. You've got to take it to the next level with engaging brand storytelling that conveys emotion, and above all else, helps your future customers.
3. Messaging Defines a Brand
Content marketing is your company's online voice. If your social media and content marketing teams are out of sync, or worse, you're not focused on how your next article fits with your company's values; your business is just a publisher. Would Red Bull ever publish media that wasn't targeted to a young, adventure-loving audience? Nope, because messaging is well-defined.  Consider the fact that every piece of content your brand publishes is a piece of your story, and start working to pull together your channels into a comprehensive consumer experience.
4. You Can't Be One and Done
Your content marketing efforts probably won't be successful unless you engage in targeted, dedicated promotion. There's an abundance of quality information on the internet, which is why content marketing is increasingly less effective unless you've got an inbound strategy which extends to social media and guest blogging. As MarketingProf's Ann Handley points out, creating a content brand which engages and delights people is a "lifelong effort." You've got to work hard to generate original, brilliant articles, and even harder to ensure they get noticed on your company's social channels. You'll succeed much faster at growing an audience if you're consistent about your brand's values, themes, and topics; instead of haphazardly publishing and hoping something sticks.
5. Winning Ideas Prevail
In 10 years, the channels for content marketing could shift significantly. Perhaps marketers will rely less on blogs, and more on text messaging. There's no saying what could happen, except that winning ideas will never go out of fashion. Your company's best bet is to invest in truly brilliant concepts for marketing campaigns, and spread these concepts across all the platforms where your ideal customers spend time. I'm a huge fan of the SUCCESS model, created by bestselling authors Dan and Chip Heath:
Simple – your core message is clear.
Unexpected – surprise your audience.
Concrete – be clear.
Credible – sources and social proof support your statements.
Emotional – even B2B buyers should be moved emotionally.
Stories – convey your bright idea through a brand story.
By focusing your entire inbound marketing strategy on a winning idea, you'll achieve your goals far quicker through focused collaboration on generating successful campaigns.
Are you making the shift from creating standalone content marketing assets to comprehensive campaigns?