Yesterday, our author Tim Peter presented our latest Biznology webinar about digital marketing trends for the next year.  Is your competitive environment moving ever faster, challenging you and your business to keep up? Are you struggling to stay on top of changing customer needs? Or do you feel like you're continually falling behind? If you're like most businesses, you could use a little help to get ahead and to prepare for the future.
In this 30-minute webinar, you'll find out the key trends driving your customers' behavior and how to use those trends to grow your brand and your business.
Tim will uncover:
How customer behaviors have changed and what that means for your business
What customers care about when searching, browsing, and buying
The role search, social, and mobile will play in your marketing and e-commerce activities
Best practices for building audiences and customer acquisition in your digital marketing activities
In this free 30-minute Biznology® webinar, Tim Peter describes the major trends driving your business this year and beyond. More importantly, he will explore how you can leverage these trends to grow traffic and sales for your business. Don't find yourself on the outside looking in.
Thanks to all our sponsors:




---

Like this post?
Sign up for our emails here.
---
Save this article as a PDF.
---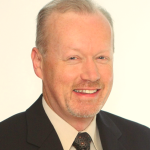 Mike Moran has a unique blend of marketing and technology skills that he applies to raise return on investment for large marketing programs. Mike is a former IBM Distinguished Engineer and a senior strategist at Converseon, a leading social consultancy. Mike is the author of two books on digital marketing, an instructor at several leading universities, as well as a Senior Fellow at the Society for New Communications Research.