For Women's History Month, we're focusing on the importance of mentorship. Three female C-suite executives share their thoughts: 
Kim Gubera – CEO and President of PIRTEK USA
Kim Gubera is one of the very few female CEOs in the global hydraulics industry and she has successfully led PIRTEK USA, a B2B onsite and retail hydraulic hose service business, not only through a global pandemic but also to the third fastest-growing franchise based on unit percentage.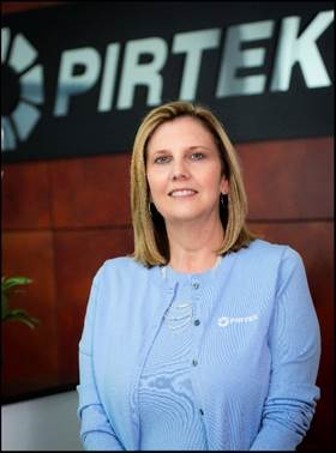 When the pandemic hit, PIRTEK USA's services were quickly declared as essential, but the company didn't allow this to slow down efforts to reach out to clients and offer additional customer service. Instead, they accelerated their outreach using technology upgrades, increased their support to franchisees, supplied on-site and curb-side-pickups, and even went as far as moving staff and customer interaction under tents outside their brick-and-mortar stores.
Gubera's leadership during the pandemic is linked to her personal perseverance. She grew up in a low-income, single-parent household. It took her 9 years to finish her education while taking care of her child. Starting in finance, she didn't expect to find herself in a franchising role – yet now she harnesses her strength and work ethic as the CEO of a hydraulic hose franchise. Today she has helped PIRTEK USA surpassed their goals for 2021 despite COVID.
What is your advice for women seeking mentors for professional growth?
In most cases, you need to ask. Ask those whose business knowledge and/or leadership styles that you admire for help. That is not always the easiest thing to do but you can't expect others to just choose you as a mentee.
I would not recommend that women only seek out women mentors necessarily. It's more about how much that mentor can contribute to your career growth rather than their gender. And then, be prepared to do the work. Most of the responsibility will fall to you to ask when you need their input, to arrange meetings, and then, of course, you must be willing to do the work they suggest. That work might mean more education/learning, exercising more flexibility, more introspection, change…none of these things are easy.
The final thing would be to change mentors if conditions warrant. People change and you may outgrow a mentor, or they may move on to do other things. Maybe they have contributed all to you that they can. Make sure you both are evaluating how the arrangement is working for each of you. In a perfect scenario, it is a reciprocal relationship where both parties are learning from each other.
Can you share some of your experiences that help you reach the top of your organization?
I feel like what has primarily led me to where I am is that I work hard, and I have high standards. I will outwork everyone, and the quality of my work will be of the highest quality…always, consistently. This is not out of a competitive spirit but rather just my philosophy of giving my best to everything I do.
Another factor that has helped me get to where I am today is based on some advice I received about seven years ago. That advice was to 'find my voice'. Even though I am a very opinionated person, something always held me back from speaking up about 90% of the time. Some of that could be my personality, some of it might be cultural norms. About six years ago, however, I decided that I had to use my voice and share my opinions. I did have a lot to contribute. I had education, I had experience, and I had years of progressive growth in business. Wasn't it my responsibility to the organization or to my teammates to share that? By looking at it from that perspective, I started speaking up and the results were astonishing to me…in a good way.
Finally, I am very focused on staying relevant and improving. I want to keep growing and evolving. I keep in close touch with my mentors, and I really LISTEN to what they tell me. I continue to work on 'me'. Stay relevant and stay engaged!
Linda Chadwick – CEO and President of Rita's Italian Ice
A dedicated professional to the franchising industry, Linda has spent more than 25 years supporting the growth of franchisees. With today's pace of change being exponential, navigating brand transformation has been one of Linda's legacies. Linda most recently served as the President and CEO of Dessange Group North America where she translated a new vision and strategy for the brand in a highly dynamic industry. In 2013 Linda joined Dessange Group North America as the President and Chief Operating Officer for the Fantastic Sams brand where she implemented new growth strategies capitalizing on the opportunities in the chain and industry. Prior to her time spent in the beauty industry, Linda spent over 20 years with Burger King Corporation, where she held the role of Division Vice President, Southeast. Linda was a champion of the brand where she inspired, energized and connected with the franchisees and customers. She actually began flipping burgers at 18 years old.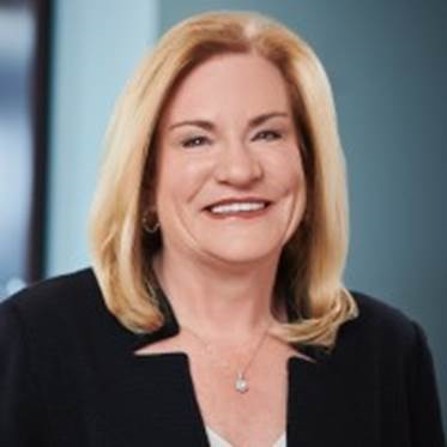 Linda graduated with her Bachelor's of Arts in Management from Mary Baldwin University in Staunton, VA. She graduated cum laude. When she was in her 40's, Linda became a single mom. She had to juggle raising two kids and balance her career at the same time. She admits it was "hard" but when she was told she couldn't do it, it made her want to prove her naysayers wrong. Linda is currently the President and CEO of Rita's Italian Ice & Frozen Custard since 2017 to the present day. A Philadelphia firefighter, Bob Tumolo started the company in 1984 with his mother's water ice recipe. He started by selling four flavors of ice on his porch. It was so popular that the brand just began to grow exponentially.
What is your advice for women seeking mentors for professional growth?
Mentors are instrumental for professional growth. I am so grateful for the mentorship of the many individuals that have helped me throughout the years. Mentors are everywhere and not just within your immediate circle. Look for inspirational people that you can learn from, ask them for their opinions and ideas. Be clear about your goals, listen and be ready to take on new challenges to test your new skills. There are no shortcuts, so you may as well just jump in and test the waters. Believe in yourself and you will be delighted how many others believe in you as well!
Can you share some of your experiences that help you reach the top of your organization?
I've found that knowledge and preparedness through my career was my personal game changer. I found that by taking on more challenges and willingness to take on additional roles, even if they were lateral positions, gave me the confidence to perfect my skills. I looked for sponsors and mentors that helped set a strategic plan for personal growth and development. These insightful individuals also helped me quiet the inner critique we all have inside of us. Having confidence and being prepared comes from continual learning from both successes and failures. Ask for help and be very open to feedback; that's how we get better.
Amy Lawhorne – Chief Operating Officer of Ultra Pool Care Squad
Amy Lawhorne is a franchise leader with more than fifteen years of executive leadership experience, including Dairy Queen, Sweet Frog, Mosquito Squad and Ultra Pool Care Squad.  Amy is a recognized problem-solver, relationship builder and a hands-on team player.  She's a lifelong learner, an avid runner and loves to hike, skydive and white-water rafting.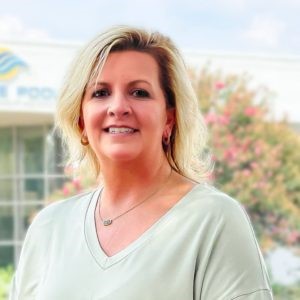 What is your advice for women seeking mentors for professional growth?
Lots of people think they need to ask someone to be their mentor. The truth is you don't need to ask someone to be your mentor, but simply study them, mimic their success and request advice whenever you can. Find a model of what you want and then do what they have done. Study their methods for creating the results they achieved. But don't compare yourself to the results of others but find inspiration in their methods of success. Don't wish for someone else's results, instead work on gaining mindset, philosophy, behavior, habits and attributes they possess to create the kind of results to accomplish whatever you want. Be very aware of your inner circle. These are members of your leadership team such as owners, suppliers, partners. They all have a vested interest in your success. Your success is their success. But also, be aware of your outer circle. People have no vested interest in your success. They tell you like they see it. It's a good idea to choose role models from each area of your life. Not only business, but financial, spiritual, family, physical, mental growth and development, etc.
Can you share some of your experiences that help you reach the top of your organization?
Connecting with and learning from female leaders in my industry has served me well. Also, the relationships with your partners. If you want to understand your your brand and how to grow your business, you need to get out in the field and build relationships. Instilling a sense of culture among your team is important as well. And don't let other people to find your boundaries… You control your own destiny.