If you've never given much thought to video captions, you're not alone. I, for one, hadn't, other than being a little shocked at the remarkable (but far-from-perfect) accuracy of YouTube's machine-generated captions.
But a post in our LinkedIn group from a "freelance captioner" opened my eyes to the fact that captions represent an easy and inexpensive way to boost video performance and quality at a nominal cost. Here are a few ways video captions pay off.
1. Accessibility
You're not just slighting millions of people with hearing loss when you ignore video captions. Accessibility for millions of viewers who (sensibly) mute the audio on the device they're using is impeded, too. (Facebook found that captions increased video views by 12%).
2. Higher ranking in search results
Search engines index captions. If your captions match keywords (and why wouldn't they?), the better off you'll be.
3. Engagement
A study by PLYMedia found that viewers are 80% more likely to watch a video to completion if it's captioned. Therefore, more of your message will get through.
4. Low cost
Creating captions is tedious. Machine-generated captions like YouTube's, while surprisingly accurate, still make puzzling (and occasionally laughable) transcription errors that can obscure the message and tarnish your brand. A freelance captioner, or a good transcription service, charges only about a dollar for each minute of video.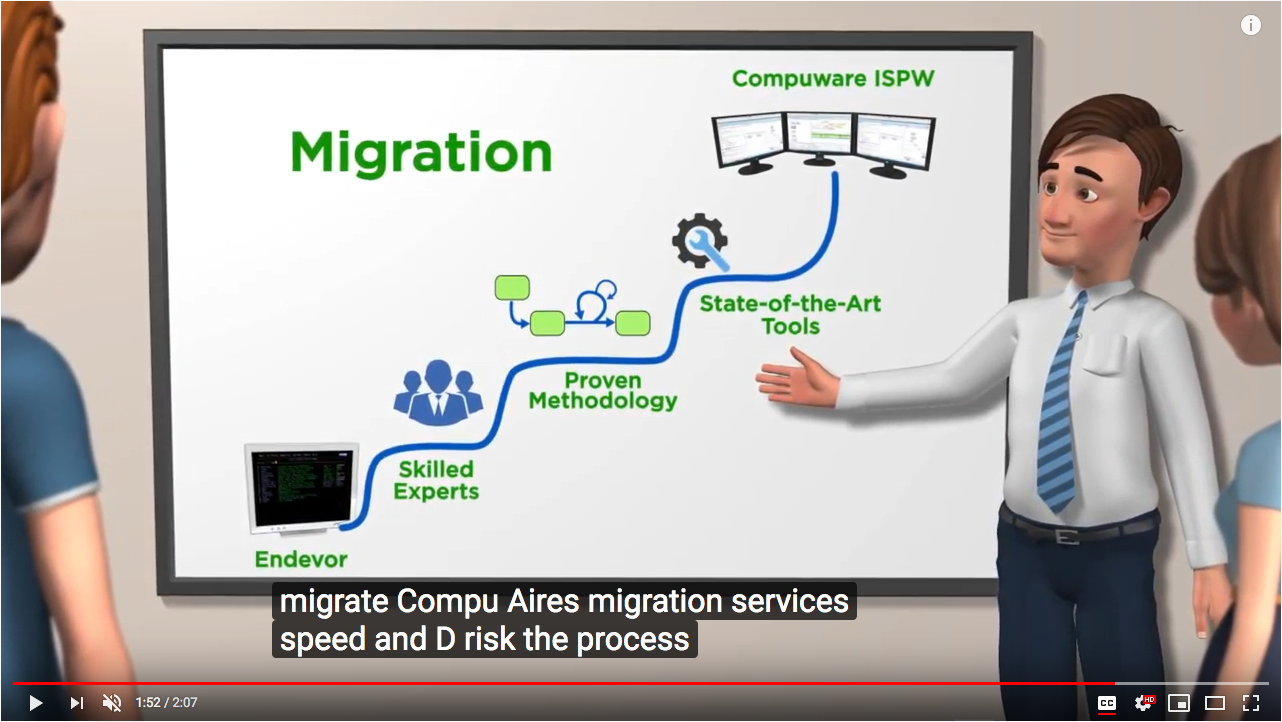 5. Compliance
There is a numerous and growing assortment of regulations worldwide relating to video captioning for accessibility. Here's a summary.
Pro Tip: Use YouTube captions to navigate videos
For those who do not know, YouTube automatically provides a full "transcript" for nearly every video on the platform. Just click on the three dots at the bottom right of the video and select "Open transcript" to pop up a time-coded listing of all captions. Clicking on a caption will move the video playback to that point in the time code.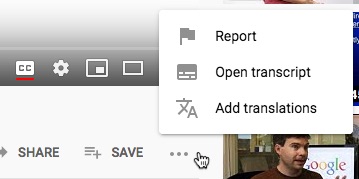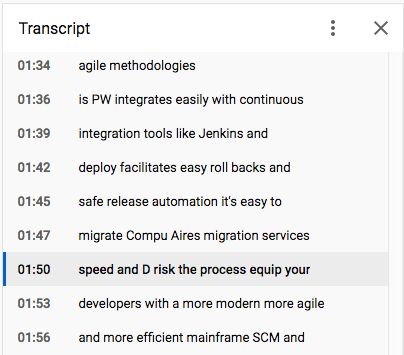 Note: Thanks to captioner Peter Rop for input.