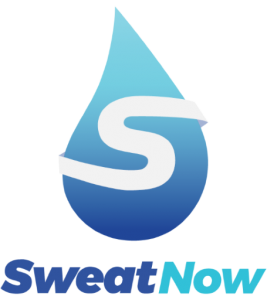 SweatNow is a new iOS and Android fitness app that puts fitness people–trainers, coaches, teachers, yoginis, and instructors–well above and before fitness places–classes, studios, and gyms. If you scored extortionate tickets to Hamilton on Broadway back in the day, you'd want to see Lin-Manuel Miranda play Alexander Hamilton and not understudy Javier Muñoz. Same with fitness classes.
So, SweatNow is a little like Rate My Professor and OpenTable for the fitness community.  Folks who love their fitness instructors enough to put them before the studios and gyms will love this app. And people who want to know who all the hot trainers are will love this app too.
The fitness community's epicenter is no longer bolted to brick and mortar at Gold's or XSport. It's agile, mobile, fickle, and revolves around the talent, the instructors, and their communities of fans.  Andrea Kozma, founder of SweatNow, gets it.
When I spoke to Andrea Kozma on the phone I was wowed. She found her own personal pain point and solved it for all of us. When she started her life as a fitness instructor for her Zumba, Flashmob, Strike, Strong by Zumba, and Tone Tone Sub classes, answering "where else do you teach?" was easy and simple: "next week, same time." Simple.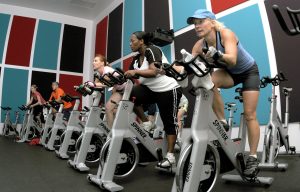 Now, Kozma has classes out the wazoo. And she has students who are devoted more to her than the class or the studio or gym. Now, "where else do you teach?" isn't so simple.
My Spin-crazy ex Betsy decided that she was all about Jordan Ritchie. Now, she'll change her plans if she finds out that Jordan can't make her scheduled Wednesday at 6AM ride instead of getting 45-minutes in the saddle with an understudy.  In order to do this, she follows Jordan, for example, pretty closes on her Jordan Ritchie Cycle Facebook page. It's not perfect but that and a phone is all she has. 
SweatNow solves that. While the app does allow you to browse through, discover, and sign up for classes in your area, the real focus is on instructors. Once you find an instructor you like (or convince your favorite instructors, studios, and gyms to get on SweatNow) you can follow him or her.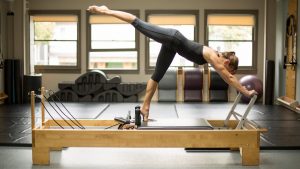 From then on, you'll get instant notifications if things change in your favorite instructors' lives. As soon as they know they have to sub or cancel class, the SweatNow app will send an instant alert to their followers to inform them of the change.  Very cool.
Sorry, Javier Muñoz, but we paid a million dollars to see Lin-Manuel Miranda play Alexander Hamilton and not you. If you will.
Maybe students start their class-based fitness life at the closest or cheapest gym or studio but, as time goes by, students become willing to cross town during rush hour to attend 45-90-minutes with their favorite personal celebrity instructor.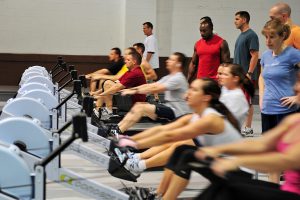 Lauren since moved to Seattle. So when Betsy visits the Pacific Northwest on business, she's going to see if and where Miss Rice will be teaching, be it leading a Spin class at a local gym, a studio, or even a pop-up at maybe an Athleta store or even an REI or church basement (it happens a lot with Zumba).
Someone once told me that loyalty is dead and it's been replaced by community. Andrea Kozma got this and gets this and now there's a way to stalk your favorite fitness instructors–but in a good way. Community is a moveable feast and so are fitness classes.
SweatNow makes it simple to exercise and get your class on with the people you like most, the people who really make you sweat, make you work harder than anyone else, and the people who make you laugh and want to come back no matter how gross or sore or tired or beat you feel at the end. And that's an excellent thing.
Feel free to own the yacht but hire a crew if you're not yet seaworthy. If you get my drift and want to adopt the yachting lifestyle yourself but either don't have the mad sailing skills yourself, don't yet posses a world-class crew, and don't know yet where to go, then you should give me a call or reach out me by email — so I can help you pilot your vessel now, in the tranquil blue-green shallows of the Caribbean, as well as in the roughest seas and into — as well as out of — the storm.
If you'd like to chat more, call me at +1 (202) 869-3210 Ext 0001  email me, or feel free to self-schedule a 15-minute call, a 30-minute call, or a 60-minute call with me.