When Dan Krueger and I send out our Gerris Corp influencer marketing emails, we time the mail-merged blast for around nine on the morning, East Coast time on a Tuesday. We're doing this because influencers generally are the most generous with their time and most responsive to our email PR pitches when they're on someone else's clock. According to Putting Downtime to Work, a new report from Bambu by Sprout Social, we're geniuses:
Seven in ten employees use social media at work.
One in ten people will even sneak a peek at their Facebook accounts during bathroom breaks.
Forty percent of people log on during lunch and an additional forty percent check it intermittently throughout the day.
Half (Forty-eight percent) of people use social media for up to an hour per day at work.
So, my first advice: if you are in the social networking, social media marketing, online advertising, or online community manager world, the above intel is money in your pocket.
For all of those suckers who are still paying salaries to seat-warmers, it's time for you to learn how best to exploit these cheaters and ne'er–do–well in support of you and your bottom line instead of mine.
"Instead of using that time and lost productivity to their advantage, employers are ignoring or stifling it," said Scott Brandt, CMO at Sprout Social. "Brands should be using their teams' social media engagement to their advantage by encouraging and enabling those employees to advocate on their behalf."
Nearly 60 percent of people reported that they aren't given ample guidance from their marketing department on how and when to advocate for their brand, and more than half of people actually feel discouraged to use social media at work. Furthermore, more than half (52%) don't think that the marketing team makes it easy for them to advocate for the company on social media.
This lack of guidance and support for employees erases an ongoing opportunity to improve the reach and efficiency of a brand's marketing efforts. Employee advocates act as a personal face of a brand's messages; therefore, their posts are more likely to be read and the chance that a  brand message will resonate is greater. In fact, people are sixteen times more likely to read a social media post from a friend than from a brand themselves.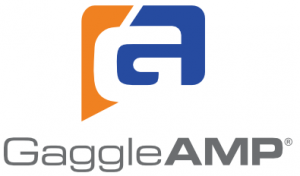 Well, as most of you know, I am not on Team Bambu; I'm on Team GaggleAMP.
So while it's sort of a minor betrayal that I am using Sprout Social's Bambu, I also received their press release in a cold email from Rachel Lira of WalkerSands that started with "Hi there." Now I can do whatever I want because Bambu, Sprout Social, and WalkerSands are not my clients while Glenn Gaudet of GaggleAMP has been amazingly generous with me, forever, short of ever paying me cold hard cash (be sure to join my very own personal Gaggle before you read on).
So, this is sort of a clever bait-and-switch. If you want to leverage and exploit all the social media love that cannot be denied deep in the heart of each and every one of your employees, you should really check out GaggleAMP:
Remember, 7 in 10 people check social networks while they're at work, and 81% of them think social media negatively impacts their productivity at work. Despite employers' best efforts to discourage the social distraction, people continue to log in.