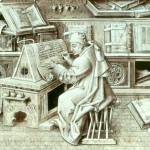 It's time to call all of your content home. Like you, I have writing on the web going all the way back to 1993, most all of it either no longer online or not currently living on sites that feed into my sales funnel. For example, I am writing this article for Biznology, an esteemed source of industry news.
It's time to call all of my content home!
I plan to copy all my old articles and posts them onto Gerris Corp's website over time — bringing all of my own personal content to roost where they can help me connect with my future customers and clients.
Why Is All Your Best Writing on Other People's Sites?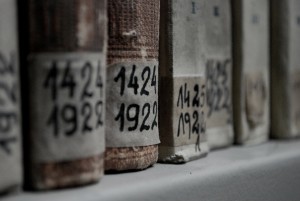 I have a client who has been a thought leader in advertising, digital, design, and web development for at least the last twelve-years as illustrated by all the physical and digital clippings of all the columns, articles, guest posts, blog posts, and stories he's written in support of the contribution to the industry.
My advice to him today, when we jump on our 3pm call, is to make sure he reproduces each and every article he or anyone on his company's behalf on his own corporate blog, with a textual link back to the original article. Since they're the property of the CEO and the company, it's surely fare game. And, according to time-honored netiquette, all you need to do it make sure the Dark Lord Google knows where the original post lives versus the archival full content reproduction you're bringing home — content that's probably years old already and dismissed as archival by Google anyway.
If Not for Biznology I Might Not Be Blogging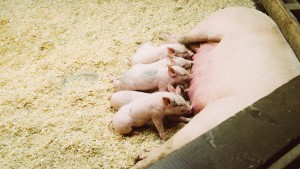 The contribution of the 22-contributors does amazing things for Biznology — and for me, especially if I pitch my digital agency, Gerr.is — but it's not helping my Gerris' content SEO and contributes very little to my inbound search engine marketing (SEM).  So, my goal in 2016 is to do an old-fashioned olly olly oxen free, my own personal woo pig sooie, a good healthy come and get it!; and, since I am neither a scholar or purist, I am also going to take the opportunity to update any of the articles I can still edit to try to make them a little more au courant. Others that are well aged (I used to write a lot about Second Life), I will post them to my Squarespace site but I will back-date them to when they were originally posts (unless you have any other ideas).
My Client is Paying for All This Good Stuff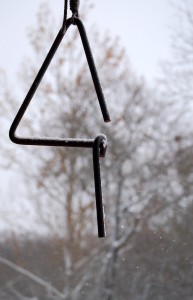 My pitch to both my client and to you is that copying every single word of all the posts, guest posts, articles, columns, and anything else you believe took you more then ten minutes to write and still holds water and makes you look good onto your own site, be it your own personal site or your corporate site.  Feel free to actively edit out anything that's garbage, feel free to reorganize the structure, update the links, and rewrite the section headers and the article titles to really pop — but don't let any of that slow you down.
All That's Old is New Again
And, remember: we don't really expect or care if anyone spends too much time scrutinizing your content, from the past, brought home — you're doing this so that all the writing that you did on behalf of your industry, your company, your expertise, presumably your vocation, passion, métier professionnel, find a textual, contextual, and contentual association with you, what you do, and how potential future clients can find you via Google.
It's All About the Googles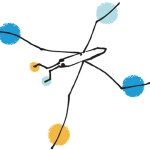 No matter how much I love my company's name, Gerris, it's crap. It has a beautiful personal story but it doesn't have anything to do with blogger outreach, social media marketing, content marketing, search engine optimization, search engine marketing, influencer outreach, or online reputation management; however, everything I write about is. So, I don't care if the word Gerris is associated with www.gerriscorp.com or even Gerr.is, what I care about is that all of those phrases, all that content, all my clients, testimonials, and offerings are. Either that or I can change my company name to www.bloggeroutreach-socialmediamarketing-contentmarketing-searchengineoptimization-searchenginemarketing-influenceroutreach-onlinereputationmanagement.com (what do you think, should I? Probably already taken).
All's Fair in Love and Content
So, don't worry about your buddies Mike Moran and JD Lasica, don't worry about AdAge or Rosetta Stone, and don't care too much at all about Business2Community — they'll be fine.  Take all your words back from the rest of the Interverse and bring them home and allow all that amazing work you've already given to the world finally benefit you and yours and your content marketing crusade!
Good luck and go git 'em, Tiger!