Welcome to another installment of my link building basics series here on Biznology. In this series, we have already covered the early building blocks of a successful link building campaign – conducting a niche analysis and performing a site audit.
Now that we've laid that foundation, it's time to start addressing some of the basics associated with actually pursuing links.
In this edition of link building basics, we will look at the 3 most common methods of link prospecting:
Competitor backlink analysis
Advanced search modifiers
Reverse image search
Leverage Information from Competitor Analysis
One of the best places to start when you are looking for potential link opportunities is with your competitors.
In the previous niche analysis portion of this series, you should have conducted a competitor analysis. This analysis can provide you with an abundance of high quality link prospects.
During the competitor analysis you should have compiled a list of sites that are currently linking to your competitors. These sites make for great link prospects because if they are linking to your competitor, they will typically be relevant to your site as well, and chances are you can get a link there too.
Nevertheless, it is worth mentioning that you should always check the quality of each individual site before pursuing a link, as your competitors may have linked to some less than savory sites.
Not only will you be able to find link opportunities from your competitors' backlink profiles, but the sites you do find will often be located in link neighborhoods relevant to your site – where you can find more opportunities.
Utilize Advanced Search Modifiers
Another option you have for finding great link opportunities is to use advanced search modifiers.
Advanced search modifiers are exactly what they sound like – modifiers that help make your search more specific to better refine your search results. Here are a few different advanced search operators you can employ:
"query" – Quotation marks tell Google that you are looking for search results containing the exact word/words located within the quotes. For example: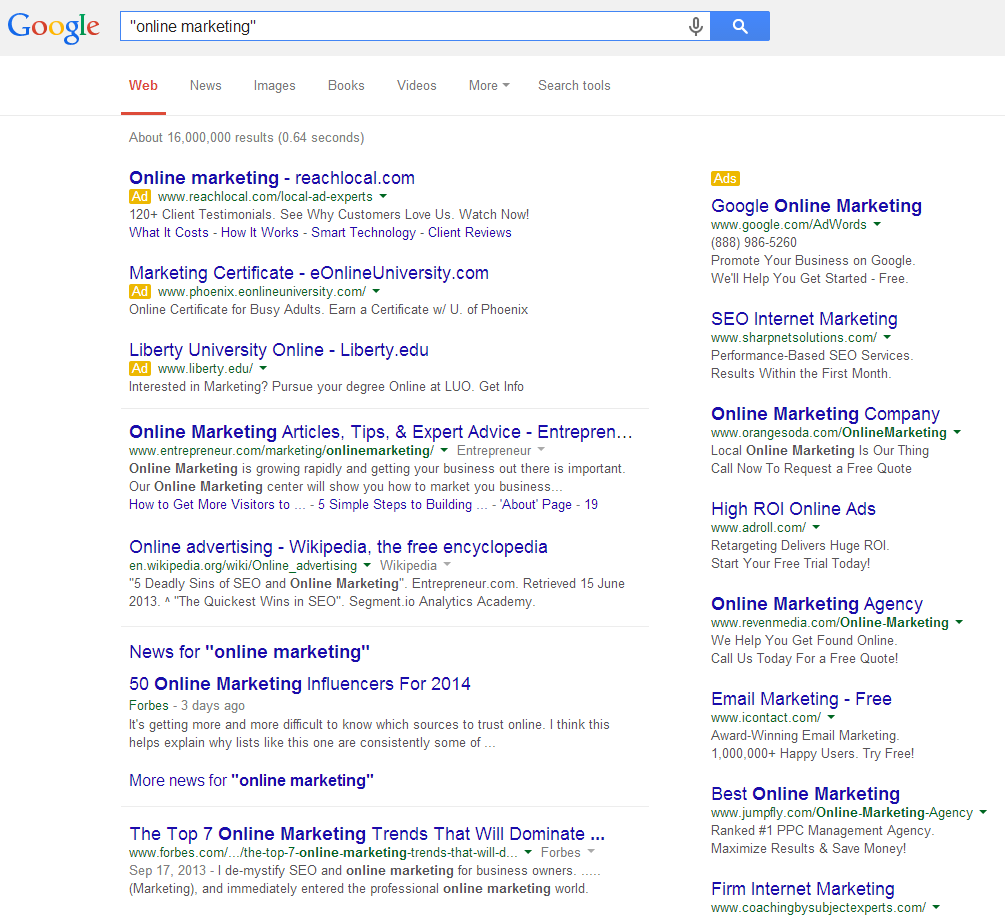 inurl:query – Using "inurl" within your search will provide you with results that possess your search term in their URL (we can use quotation marks to get exact match results). For example: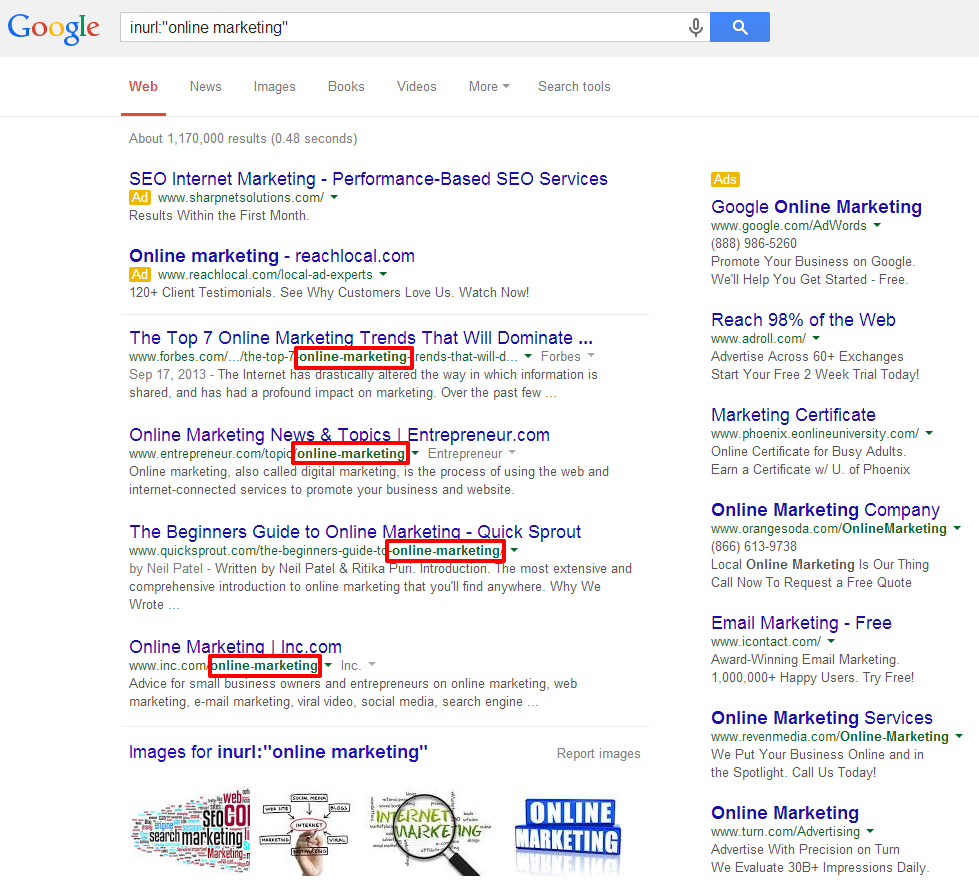 intitle:query – An "intitle" search is similar to an "inurl" search, but instead will return results that have your queried word in the title (again, we can use quotation marks). For example: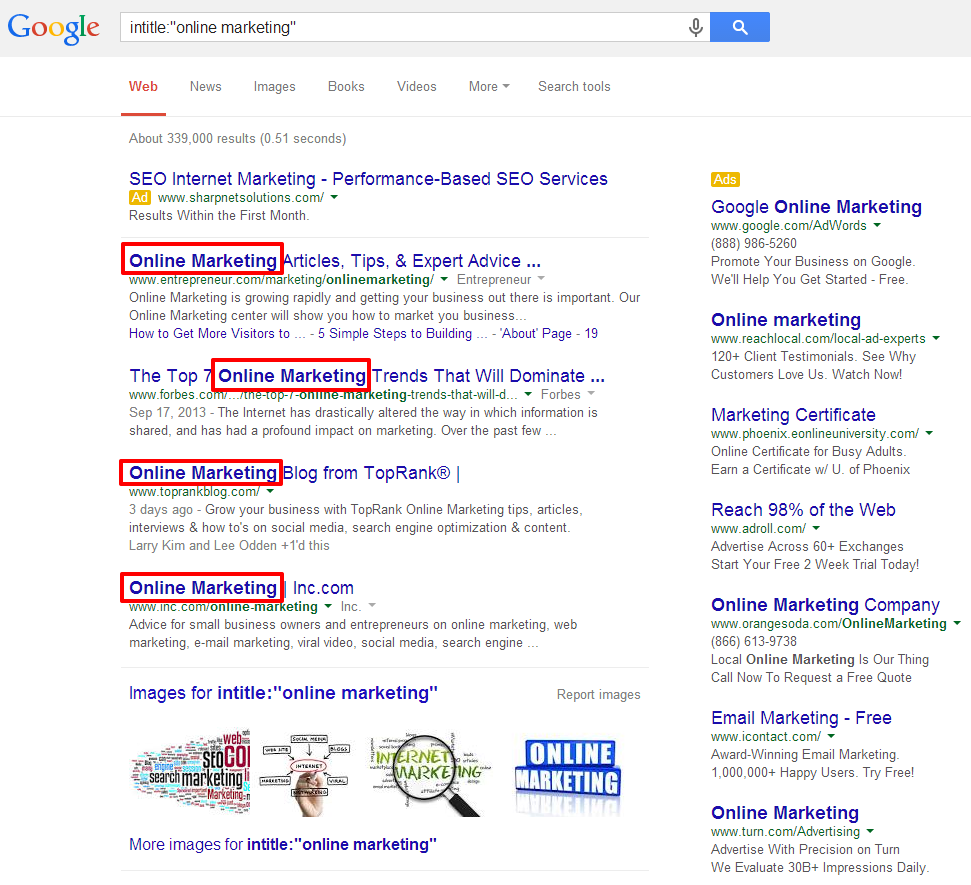 These modifiers can really help you fine-tune your search and narrow down your results. Keep in mind that search is always a process. Start with a simple search and add more and more advanced modifiers to filter down your results to find the specific sites that best match your intent.
Reverse Image Search
You can use reverse image search to find great link opportunities.
The web is often a free flow of information and ideas. Due to this, and the ease of access, it is likely there are sites on the web using images associated with your company (i.e. logos, branded imagery, graphics, product photos, etc.) that might not be fully accrediting you as a source. Rather than threaten these sites with legal action, you can leverage the situation for links. Simply ask that they cite you as a source by linking back to your site.
To find these sites with a reverse image search, you have a few different options:
TinEye
TinEye is a relatively easy to use reverse image search tool.
With TinEye you have two options for conducting your reverse image search – upload an image from your computer or paste the image's URL.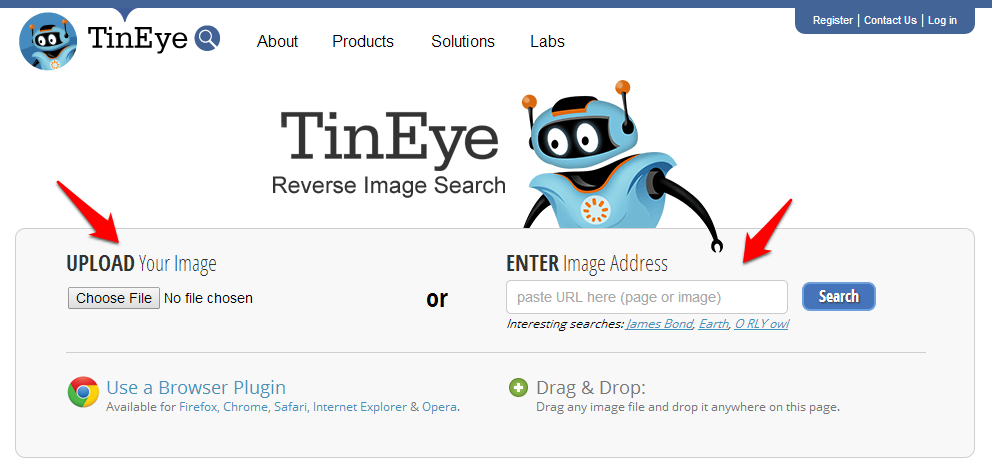 Both options work and TinEye will provide with results that contain links to where the image is being used.
Image Raider
Another helpful tool for reverse image searching is Image Raider.
Image Raider is similar to TinEye, but can go a step further as it can be automated and used for ongoing searches of your images. Once you set it up properly, Image Raider will actually notify you when a site uses one of your images in the future. It's like Google Alerts for images.
Google Image Search
Finally, you can even use Google to do a reverse image search.
There are four different ways to use Google image search:
Drag and drop – Simply drag an image from the web or your computer and drop it into the search box
Upload an image – Click on the camera icon and select "Upload an image"
Copy and paste the image URL – Right-click on the image and copy the URL, then click on the camera icon and select "Paste image URL"
Right-click an image on the web – Download the Search by Image Chrome extension which will give you the ability to merely right-click an image to conduct a Google search
Reverse image searches can produce great link opportunities as sites that use your imagery are likely to be willing to link back to your site.
Recap
One of the most difficult aspects of link building is finding legitimate link prospects. However, there are a few different techniques you can implement to make the process a bit easier.
Leverage information from competitors – Use the information you discover during a competitor analysis to find the sites that are linking to your competitors and reach ot to them yourself
Utilize advanced search modifiers – Employ search modifiers to filter search results and find the exact types of sites you are looking for
Reverse image search – Perform a reverse image search to find sites that are using your images without citing you as the source and ask for a link back to your site
Mastering the basic techniques outlined in this post well help you find the link opportunities necessary for a successful link building project. Thanks for reading another edition of Link Building Basics, and good luck finding those link prospects!