With the growing popularity of Twitter Vine, small businesses should take advantage of this great marketing app.  So, how do you get started?  Read on to find out how. Twitter Vine is an application that allows Twitter users to create and post six-second looping videos. These videos are made with smartphones and are innovating the ways that companies from Tropicana to GoPro are reaching out to followers. So how can small business owners make the most of this trending social media app? Here is how to get started.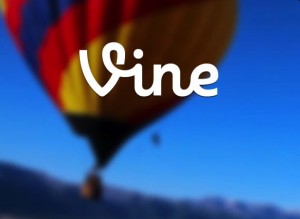 Setting up Twitter Vine

As of April 2013, the Vine app is only available through Apple devices but representatives of the platform say it will soon be available through other platforms too. Though Vine works in conjunction with Twitter, it is a dedicated app – meaning it does not run through your actual Twitter account and is its own entity. Here are the steps to get started:
First, visit the Vine app homepage through your smartphone, or online. If you decide to download the Vine app through a computer, you will be directed to do so through an iTunes account.
The app will automatically sync with the Twitter settings on your smartphone and sign you in.
To record your first video, simply tap the camera icon that appears in the upper right-hand corner. Keep your finger on the camera icon for as long as you want to record; letting go of it stops the recording process. This makes it easy to incorporate several cuts into one six-second video clip.
Sound is automatically recorded. There is no option for muting just yet.
Once your video is complete, simply choose to "upload" it to your Twitter stream. You can also add any additional links or text at this point.
How do I use Twitter Vine?

Not sure how to translate this app into small business speak? Here are just a few ideas for using Twitter Vine to promote your company:
Employee introductions. Show the human side of your small business with a very brief look at your star employees. This is great way to market your brand, and not just what you are selling. Do not limit this to just management or "big names." Let clients and customers see the people who answer phones, load delivery trucks and work the cash registers too.
Behind the scenes clips of your office. You could even do a series of different departments or tasks to let your customers get a peek at your office environment. If you decorate for the holiday season, create a Vine video of your employees in action with a holiday greeting for viewers.
The latest promotions. Consider Vine as a way to make an inexpensive commercial that is concise and right to the point. According to IAB, 10-15 second spots were the most popular ads. Show off your newest product or taut your services through a few carefully cut shots.
Company announcements. Introduce new team members or promotions with a high-energy Vine video. You can also unveil mergers, awards and special recognition through a Vine video.
A great way to get some ideas for your first Twitter Vine video is to look at some examples. Here are a few picks for inspiration.

Have you made your first Vine video yet? Share it with us for some inspiration.

Megan Totka is the Chief Editor for ChamberofCommerce.com. She specializes on the topic of small business tips and resources. ChamberofCommerce.com helps small businesses grow their business on the web and facilitates connectivity between local businesses and more than 7,000 Chambers of Commerce worldwide.