Social media marketing should be integrated within cross-country markets. From country to country, the popular social networks differ, as do languages and cultures. But there are other challenges for large global organizations. Such organizations can market different products in different countries, some of which could potentially compete with each other. In offline marketing it was a lesser issue. Advertisements were country specific. Now when advertisements are in social media, they can be accessed across borders. How do marketers respond?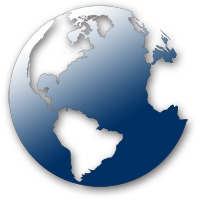 First, this isn't purely a social media issue–it crops up for search marketing, e-mail marketing, and lots of other online marketing activities. But what's the answer?
In some venues (Facebook, for example), you can target ads to people within certain countries, so you can continue to approach this problem country market by country market, as you have in offline advertising. When you can't do that (Twitter, YouTube), you can sometimes segregate by language (if you post something in Norwegian, it's likely no one in Costa Rica will look at it).
But you might have situations where you have the competing products in different countries with the same language. For that situation, what you do might depend on your business. If it's a product business and you can actually bill in any country and ship the product, you might just let it all play out. If someone in country A wants to buy the product from country B and you can profitably do that, go ahead.
But if you are selling a product or service that can't be so easily provided to the "wrong" country, then you might change the experience so that you ask people what country they are in and tell them that you don't offer that product or service in that country, but here is a similar offering from our company designed for your market. It might sound lame, but customers are much more sophisticated about marketing than they once were. If you answer them honestly, they will understand.
But if you can actually sell that product in the "wrong" country, that's a lot better.