Yesterday, Chris Abraham of Reputation.com presented our latest Biznology® Webinar  about taking back your online reputation.  In today's 24-hour news cycle, crisis response is essential to every company's communications strategy; however, after all the dust settles and it looks like you're in the clear, what happens when all of the negative press finds its way onto Internet search? How do you prevent all this bad news from making it to the first page of Google results?  Or worse, how do you scrub all the bad news that's already made it to the top half of the first page of the search results?  Is it even possible? It's not easy – it's really hard, actually – demanding a terrific investment of resources over time.
In this 30-minute Webinar, Chris shows how to push negative links down by creating and promoting accurate and truthful content. Chris gives you an overview of Online Reputation Management (ORM), how to better protect your first page of Google results from besmirchment, and what you can do to take back your good name on Google search.
Thanks to all of our sponsors: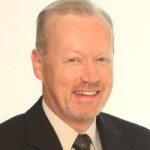 Mike Moran has a unique blend of marketing and technology skills that he applies to raise return on investment for large marketing programs. Mike is a former IBM Distinguished Engineer and the Senior Strategist at Converseon, a leading social consultancy. Mike is the author of two books on digital marketing, an instructor at several leading universities, as well as a Senior Fellow at the Society of New Communications Research.