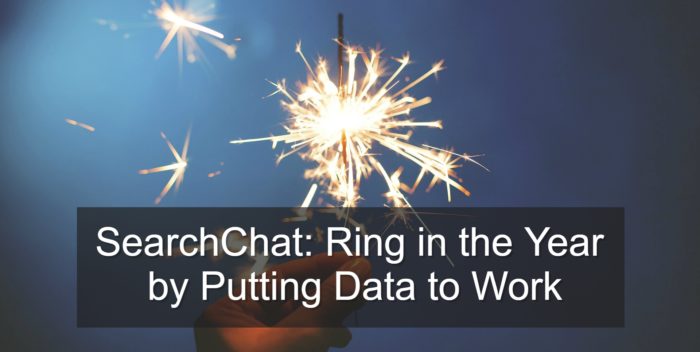 Podcast: Play in new window | Download
Big data has been hot this year. But if your analytics are falling short, you won't know how to make improvements to keep up. Steve and I talk about the struggles we've seen in the site search world — that clicks are a measure of activity, but they don't give you real answers. Did something good happen after that click, from the perspective of the visitor?

This year, let's focus on putting your data to work. That means starting with data that is not only accurate, but actually usable to measure success.

Where to start? The topic on everyone's minds this year has been personalization. Everyone wants to start with personalization, but if you don't have the data in place to DO personalization, you aren't ready. Do you have the data to identify your audience, what the right content is, and identifying whether it's working or not?

This is also the episode where we get to brag a bit: Marketing Tech Outlook named SoloSegment to its top 10 marketing analytics solutions. Check out the podcast to learn more and celebrate with us!
00m 00s — Intro and overview
02m 00s — SoloSegment named in top 10 marketing analytics solutions
5m 20s — Why measurements like clicks fail
9m 25s — Can you use your data to power success?
15m 15s — Why your B2B content marketing isn't ready for personalization
20m 45s — How to think about Google Discover
28m 02s — Subscription links and outro
SearchChat is available on
Check us out on Facebook, Twitter, or email info@solosegment.com.
---

Like this post?
Sign up for our emails here.
---
Tim Peter helps companies put the web to work to grow their business. Since 1995, he has developed innovative e-commerce and digital marketing programs that have delivered billions of dollars in revenues. An expert in e-commerce and digital marketing strategy, Tim focuses on the growth of the social, local, mobile web and its impact on both consumer behavior and business results.