Speaking at a BMA conference in New York recently, I posed a question to the audience: "Are any of you happy with your marketing data?" To my surprise, two hands shot up. Now, normally, I find business marketers complaining endlessly about their data. It's out of date. It's incomplete. Too many duplicates…. But that day I was presented with a rare opportunity. So after the session, I collared one of the hand-raisers, Adam Gelles, who turned out to be a partner at Marketing2Marketers, a B2B agency specializing in ad-sales marketing. Adam agreed to share his data secrets in a follow-up interview. Please meet New York's happiest database marketer.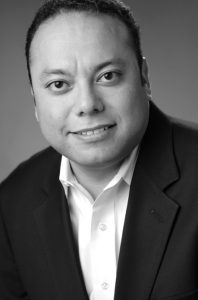 Pictured: Adam Gelles
Q: Your company supports the ad selling function, so I am guessing your target audience is media buyers. Can you tell me more about your clients' targets? Who are these people/companies, and how do you reach them?
Yep, we help media, advertising, and marketing tech companies reach business decision-makers whose responsibility is marketing and advertising. Think CMOs at major brands and their global teams, plus the marketing, advertising, media and creative agencies that support them.
Historically, clients have used traditional means—event sponsorships, ads in advertising-trade journals, and so forth—to drive business. But in today's complex marketplace, a more sophisticated approach is needed. This is where M2M comes in. We help clients scale and grow their businesses by customizing marketing automation platforms, social media marketing tools, and content marketing systems specifically for ad sales marketing. In some cases, we also manage these tools on behalf of clients as a managed service. Lastly, we have built a couple of our own tools where existing offerings fall short or aren't completely compatible to the uniqueness of ad-sales marketing.                                                                                                                   
Q: I was so impressed to hear you say you were happy with the B2B marketing data you have on hand. Where do you get it? 
We use several sources to support our clients' data needs. Some—like Hoovers and Data.com—are typical for the B2B marketer, and some are unique to the advertising business, like trade journal circulation databases. Lastly, we have a special technology that direct integrates our Salesforce Instance with LinkedIn data.
All sources are curated. That is, data is aggregated, normalized, and reconciled at the individual and company levels. We encourage clients to manage multiple data sources to triangulate the truth.
Uniquely, we also add our own layer of intelligence (custom attributes) for segmentation. These attributes are designed to improve how actionable this data is for both the marketer and the sales teams. Some of these attributes include company-specific firmographics unique to ad-sales marketing, and some are attached to the individual business decision-makers.
For example, we developed an "innovation" score, on both the contact and the company level.  The score is based on public information—Unilever's Foundry program, for example—to grade the top 200 advertisers' inventiveness, on a 1 to 5 scale.  
Q: How is your data housed and accessed?   
Currently, we use Salesforce for much of our database management. Salesforce connects via APIs with many of the marketing tools out there, like Pardot and Hootsuite, so the individual attributes, market intelligence, and segmentation can be populated across multiple marketing tools. In some cases, we have also built custom tech to support technologies that don't currently sync with Salesforce.
But syncing is a fundamental challenge, if you don't have predefined data rules.  For example, which system "owns" a particular field and how do the systems talk to each other to ensure quality data is moving effectively from one system to the next? This is both a process and data challenge that needs to be planned and documented. We spend much time establishing the "rules of the data road" to ensure clients' marketing and sales automation systems are working in synchronicity data-wise.
Q: B2B data degrades so fast.  How do you keep the data clean and updated? 
We apply rigorous manual management to syndicated data sources. Much of the data that we curate for our clients is acquired in bulk or via APIs, so our processes focus on data exception handling, versus normalization and consolidation. For our data team, this is a daily, weekly, and monthly exercise.
Additionally, since we understand the industry, its structure, and the key relationships, we use our own data hierarchy, frameworks, and fields to ensure data integrity for clients' marketing and sales systems.
Q: What advice do you give your clients on how to acquire and maintain their data? 
My suggestions to clients are two-fold.  One: build your own "ideal state" data model. Two: add intelligence to your data to make it actionable.                                                                                                                                                                     
Let me explain. The key for successful data management at scale is knowing your ideal data model. Your model should consider data in three buckets:
Contact information, like email, address, and direct phone.  

Relationship information, like the corporate hierarchy.

Profile information, persona-related data like industry segmentation, and buyer profile.  
When you build your data dictionary—from source and structure all the way down to the field level—you'll develop a clear understanding of the gaps and what your data acquisition priorities should be. Also, this ideal data model will inform the way you build your data systems, your cleansing and curation processes, and the approaches you'll take to data append. Even if the data doesn't exist in your warehouse today, plan for it.
Your sales team can be your best data provider, but you need to provide them an easy way to update information, and you need to give them a reason to care. One strategy that we find successful is to provide sales teams with insight and intelligence beyond mere contact information. There are the subjective traits or relationships that influence buying decisions. Examples would be the innovation score discussed above, and current competitor information. By appending these fields, we make the sellers better, smarter, and faster closers. In our world, I've seen up to a 25% improvement in deal speed—the number of days from open to won—by adding these fields.