Are your industry competitors on the verge of taking you over? To understand your competitive landscape, consider conducting in-depth search marketing analysis. I'll show you how to get started in only 5 minutes.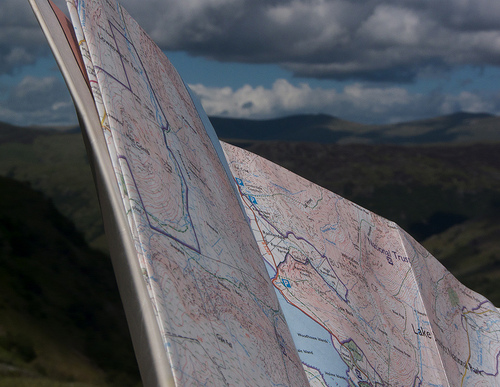 The total search landscape for e-commerce brands is highly complex. Not only are you facing increases in competitive offerings, but the search engines themselves are evolving:
Algorithm tweaks surfacing new competitors
Tests with SERP displays changing the results
Rich snippets drawing attention to ads regardless of positioning
Search engines blurring the lines between presumed paid placements and true organic results
It's a lot to keep up with and if you're not paying attention to everything you run the risk of losing search visibility. Share-of-search reporting, aka share-of-voice reporting, can help you stay abreast of it all. With these reports you can plan strategies to close or widen the gaps with search competitors and perhaps take advantage of their misfortunes, e.g. decreases in paid spend, or sudden drops in organic search due to algorithm changes. You can also quickly identify which known and unknown competitors are closing in on you.
Share-of-Search Reporting
This can be a complex report or series of reports depending on the data input. Basically, you're looking for reports that take into account total paid and organic visibility. In terms of organic: you want all rankings for all of the keywords for both yourself and each of your competitors turned into a simple value, so you can see what percentage of the total available traffic is being garnered by each.
Yeah, that's a lot of words. Luckily there are really smart tools out there to help you see this with just the click of a mouse. Thanks Internet!
Consider the following share-of-search reports I created in less than 5 minutes using a simple and powerful online industry intelligence tool from Hoosh.com. (No, I'm not an affiliate – I just love finding new useful tools) For this article I've decided to focus in on something near and dear to my heart: sporting goods, and, in particular, the category of hunting equipment in the US.

This is a very interesting report and there are a lot of details to consider here. First off, while I'm certain Cabela's and Bass Pro Shops are well aware of one another, I'd be willing to bet not too many people within these companies study Midwayusa.com. And they probably don't think of Amazon.com as a true business competitor, although this data seems to suggest Amazon currently holds about 7% of the total share-of-search in this industry. Technically I would classify them as a search competitor, and as an SEO, that's who I care about the most. Let's dig deeper within the set of reports returned from Hoosh. Here's a break down of these search mediums:
Share of Paid Search

Share of Organic Search

Now we really get a sense of the full search landscape in this category. While Cabela's appears to dominate total search, this data suggests their presence is superior in organic search and seemingly sporadic at best over the last two months in paid search. Meanwhile, MidwayUSA appears to be increasing their paid search presence, likely because their organic presence is next to nothing. This would need to be confirmed.
Ah, and then there's Amazon. They seem to be making strong gains in organic search in terms of hunting equipment, besting everyone but Cabela's in Feb. If I were working at Bass Pro or Cabela's, I'd keep a close eye on this trend in particular and try to confirm whether or not Amazon's share of organic voice has in fact almost doubled in recent weeks.
I'll leave it up to you to think about all the other various ways you can use this data from these three reports – from any of the competitors' point-of-views. If any one of my sample hunting and outdoor companies would like to customize their competitors, Hoosh allows for this as well:

Ok, your 5 minutes is up, and you've just created some compelling reports to give you a fast start with your industry intelligence initiative. It's perfect for reporting to executives and influencing initiatives during weekly meetings. Next, I would plan a series of comprehensive competitor audits — especially for those competitors achieving higher shares of organic search. You'll want to benchmark these reports now and check in on them monthly to gauge your future gains and be warned about any future losses.