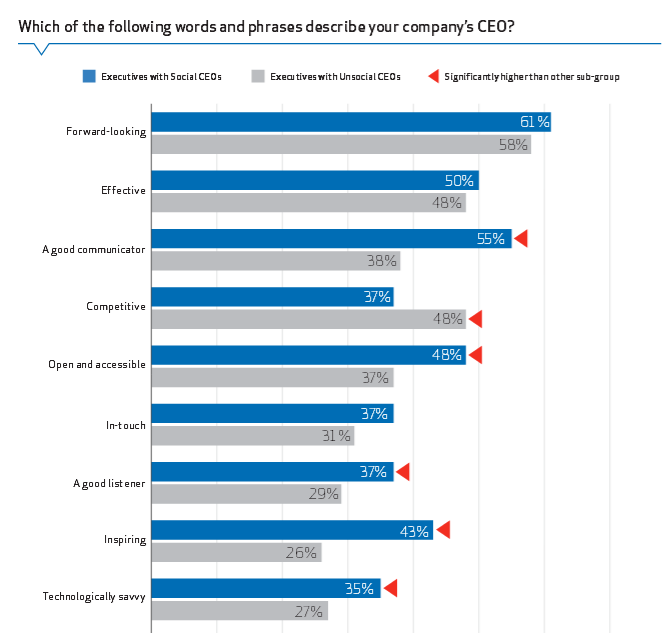 CEO's who participate in social media (Social CEO's) are seen as better leaders. That's the conclusion reached in this chart by  Weber Shandwick and KRC Research in their survey of 630 C suite executives.
66% of C suite executives say it risky to have an unsocial CEO, versus the 49% who says its risky to have a Social CEO. Today, 42% of CEO are social; this is expected to increase by 50% within 5 years.
Why are Social CEO's seen as better leader than unsocial CEO's? What are the secrets they've learned? Here's what the Top 15 Social CEO's tell us social media taught them:
Did you learn something from these Top Social CEO on what it takes to be a better leader? Did their use of social media inspire you? What did their learning teach you?