During last month's webinar on how to use web analytics and search marketing, Rob Petersen, Mike Moran, and I talked about how offering sharable content to your customers boosts both traffic and search engine ranking. The challenge, of course, is creating and curating sharable content that your customers want to share with their friends, family, fans, and followers. How can you do that? Read on, friends. Read on…
Take a quick look at this post on Tumblr from Holiday Inn: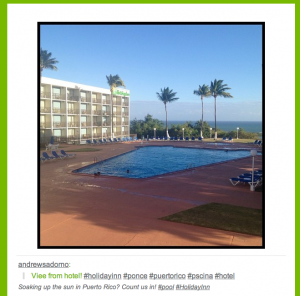 Now look at this one from Whole Foods: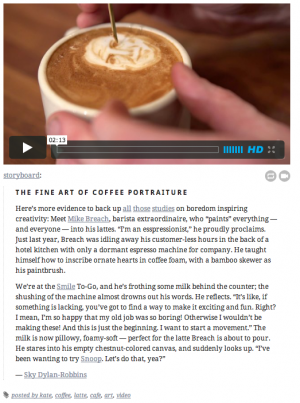 Which post do you think more people shared?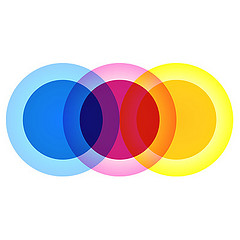 If you answered the second, you'd be right.
Why did more people share the second item than the first? Here are 5 quick tips to help you create and curate sharable content for your customers.
Quick, clear title. Whole Foods post offers a clear indication of what the post is about — to say nothing of its appeal to a large group of people. The Holiday Inn post, by contrast, lacks any sense of what it's about. It's just an image, presented without context.
Strong visual. Speaking of images, the Whole Foods image (technically a video), is bright, well-framed, and whimsical. Holiday Inn's photo is of what exactly? The hotel itself appears mostly out of frame, while the pool remains covered in shadow. I'm not picking on Holiday Inn, by the way. The palm trees and ocean in the distance seem inviting and the pool looks like an OK place to enjoy that view. But they could have shown so much more to attract potential customers.
Funny/entertaining. Again, there's little to surprise or delight consumers in the first image, while the second… c'mon, who doesn't want to see art done with coffee and hot milk? It immediately draws the eye and invites sharing ("Dude, you've got to see this…").
Simple, easy-to-read. See item #1 above. Obviously, this is more important in text posts. And it doesn't necessarily mean short. For instance, J. Crew typically gets dozens, if not hundreds, of shares from its posts on Tumblr, despite their length (though, when in doubt, shorter is usually better).
Ask your customers to share. OK, this is one place where neither of the highlighted posts shine, actually (it helps that both posts started out on Tumblr, a blogging platform designed for sharing). But there's nothing wrong with asking your readers to share what you've created and curated on their social channels. And be sure to include links to Twitter, Facebook, Google+, and any other social channels that matter to your brand (much like Biznology does).
Because of its built-in sharing tools and open access to the Internet (particularly compared with Facebook), Tumblr offers brands a great look at what works to drive sharing. The following brands in particular represent great examples to learn from:
Of course, the best way to learn what your customers care to share is to do it wrong quickly, testing a mix of content, images, headlines, and calls-to-action that support your brand story and support your customers.
Oh, and if you have a minute, don't forget to share this post with your friends, fans, and followers using the tools below. They'll be glad you did.