I was honored to give the opening keynote at the 4th annual ExL Pharma Public Relations & Communications Summit. If you're interested, take a gander at my slides on how PR folks can leverage their storytelling skills on the Web. But that isn't what interested me, because I have heard myself speak once or twice before. What I enjoyed was the panel discussion where one participant made the most honest statement about pharmaceutical PR I'd ever heard.

She was speaking to other PR professionals, which might have made her more forthcoming, but maybe she's just the plainspoken type—that would be very refreshing. Anyway, she said, "We've realized that the old message that drugs are expensive because of all the research was not resonating with the public."
I'm so glad she said it, because that's a message that I never liked either, as an outsider to the industry. What I always heard was, "Our drugs cost too much so that we can pour the money back into research to create new drugs that also cost too much." (Ok, I admit to a certain streak of cynicism at times.)
So where did that "we do it all for research" story take the Pharma industry? A study was quoted this morning that trust in the pharmaceutical industry was above the tobacco industry. Gee, I should hope so. Not a lot of feel-good stories coming out of Big Tobacco, I wager.
Pharmaceuticals could be so much more. In the short time I was at the conference I heard about companies fighting AIDS in Africa, easing the flow of free drugs for the poor, and agonizing over how to answer patient's questions without affecting the doctor-patient relationship. These are all great topics to be discussing in public. And I'd be a lot more interested in those subjects than about how expensive it is to do research.
From what I heard today, I'm hopeful that the pharmaceutical industry is starting to break free from the constraints of lawyers and regulators to do whatever it can to reach out to patients. Yes, each country has its own constraints and marketers must abide by them, but I loved the spirit I saw today that said "Let's think outside the bottle." (All right, all right, I was the one who said that. Yeah, I'm sorry.)
---

Like this post?
Sign up for our emails here.
---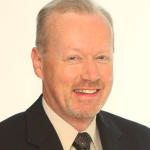 Mike Moran has a unique blend of marketing and technology skills that he applies to raise return on investment for large marketing programs. Mike is a former IBM Distinguished Engineer and a senior strategist at Converseon, Revealed Context, and SoloSegment. Mike is the author of three books on digital marketing and is an instructor at Rutgers Business School. He is a member of the Board of Directors of SEMPO, a Senior Fellow at the Society for New Communications Research, and a Certified Speaking Professional.