Image via CrunchBase
Everywhere you look, you read more reports of just how much money Google is hemorrhaging from YouTube. The servers, the storage, the bandwidth, oh my! The speculations on Google's sinkhole have left estimates all over the map, and Google won't say what the real number is. But Google can afford anything, right? Nevertheless, if you've been posting videos on YouTube, should you be worried that the free ride will come to an end? If you are, check out my new post on Search Engine Guide, "Google's YouTube Money Pit."
---

Like this post?
Sign up for our emails here.
---
Save this article as a PDF.
---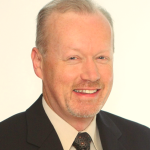 Mike Moran has a unique blend of marketing and technology skills that he applies to raise return on investment for large marketing programs. Mike is a former IBM Distinguished Engineer and a senior strategist at Converseon, a leading social consultancy. Mike is the author of two books on digital marketing, an instructor at several leading universities, as well as a Senior Fellow at the Society for New Communications Research.