Internet marketing changes quickly, so we all need to keep up. I attend a lot of conferences, but one stands out for me as a place to stay on top of what's happening. For me, I need a combination of some top practitioners, top bloggers and speakers, and top academics. And I want it to be small. I don't want a thousand attendees.

In October, I was honored to speak at the first Online Marketing Update at the University of Virginia's Darden School for Business in Charlottesville. It was a venue unlike any other I've seen, mixing well-known speakers with experienced marketing professors from one of America's finest schools—all in an environment more like a classroom than an impersonal conference.
That conference was a huge success and I am lucky enough to be invited back for the second Online Marketing Update, coming up April 28th through 30th. Google, Microsoft, Yahoo! stand alongside Hugh McLeod, Heather Lloyd-Martin, and Alan Rimm-Kaufman, not to mention that outstanding Darden faculty. The last one sold out, so don't wait too long if this is the kind of conference you are looking for, too.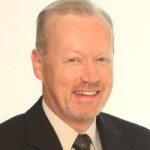 Mike Moran has a unique blend of marketing and technology skills that he applies to raise return on investment for large marketing programs. Mike is a former IBM Distinguished Engineer and a senior strategist at Converseon, a leading social consultancy. Mike is the author of two books on digital marketing, an instructor at several leading universities, as well as a Senior Fellow at the Society for New Communications Research.