The global pandemic is affecting every area of our lives and our businesses today. I reached out to my longtime colleague and friend Roger McDonald, a seasoned sales and marketing executive and thoughtful observer of things B2B, to gather up his views on what's going on and how we B2B marketers should be thinking.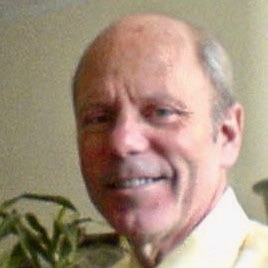 How do you see Covid-19 changing the nature of B2B sales and marketing going forward?
I see it as another in a long line of disruptions in the buying and selling process. Covid-19 is a shock to the system. Such disruptions are fertile ground for innovation.
This one is unusual because it affects aspects of the business that marketing does not always touch. We must ask ourselves, "What is this crisis communicating to my customers and stakeholders? And what are my behaviors saying?"
This is a good time for what I call an "everything communicates" audit.
What's that?
Like a marketing audit, but recognizing that there is a message in everything a company does. So, you examine not just the product, or features, or messaging, or value proposition. You look at every customer touchpoint, to ensure consistency and excellence. With the pandemic, the customer will be judging you on different criteria. Is your supply chain flawless? If you've had a breakdown in delivery, how have you communicated that to your customers? Do your customer-facing employees practice good hygiene? This idea is described in my friend David Morey's new book Innovating Innovation.
About innovation. Where is the opportunity in a crisis like this?
If you can innovate through the crisis, and show customers superior performance, it will have a lasting effect on the customer relationship. Of paramount importance is how you make them feel when they are struggling.
Much of it comes down to speed and agility, and the ability to change how you interact with existing customers. Consider this. One of my clients reorganized—in just 48 hours—the way they deliver customer service. They set up a service system combining virtual and on-site processes, which reduced service call times from nearly 2 hours to 28 minutes. More importantly, the new system addressed their customer's desire to reduce non-essential physical contact.
How has the role of marketing changed?
The roles of both sales and marketing have been changing for a while. Covid-19 is just the latest iteration.
B2B sales was historically a matter of face to face, physical contact. The past 30 years have seen enormous change, what with building security concerns in the 1970s, and then with 9/11.
Technology accelerated the change, with databases, email, social networks, digital advertising, online RFP price bid systems, all dramatically impacting the nature of customer engagement—and increasing the importance of marketing and IT. Marketing is no longer just about advertising, brand and leads. It is involved in every stage of the customer relationship.
So, where is this heading?
As you see, there had already been major change in recent decades. I believe Covid-19 will drive further change. We already see upticks in virtual engagement, AI-driven programs for both lead generation and point-of-contact engagement. Will the sales person function disappear? Or will sales people morph into project managers? No matter what, it's easy to see sales people moving from 2-3 sales calls to more like 4-7 productive calls a day.
Here are some other examples:
Benefits statements and value propositions will have new or altered components. Think supply chain security and business continuity programs.
In your interview with Steve Gershik, he discussed the "funnel beyond the funnel," which he described as "the systems, processes and technologies to drive value" once a customer has moved to the buying stage. This is exactly why Covid-19 has spawned the phrase: "Retention is the new acquisition."
We are now full circle back to Peter Drucker's famous words: "Business has only two functions, marketing and innovation. These produce revenues. All others are costs." As we know, most B2B companies still look at marketing as an expense that "might" produce revenue. Perhaps we are at a tipping point where senior management will move beyond metrics of lead generation, to nurture marketing's evolving role as organizer of systems, IT initiatives, and sales person engagement for both acquisition and retention. I recommend Beyond Advertising, which in 2016 envisioned a new role of CMO in an agile and innovative organization. Marketing will have a wider span of influence.
Any last words, Roger?
Don't ask whether we will ever get back to normal. Innovation drives forward motion. Ramp up your virtual relationships. Grab the opportunity to change your practices, your processes and your metrics. Instead of setting quotas around topline revenue, look at retention metrics. Change the compensation system. Develop new infrastructure. Maybe you need new leadership.
Wow, food for thought—and action! Thank you, Roger.