This webinar is about how to conduct an effective link building campaign. You know quality links are essential to improve organic search, but link building has you worried. Improvements in Google's algorithm have many worried that conducting a link building campaign could result in your site being hit with a manual link penalty or the dreaded Penguin algorithm.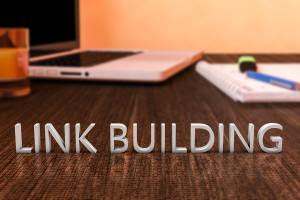 But real white-hat link building is a viable and essential part of any search marketing campaign. No longer simply a tactic for manipulating the SERPs, link building is now a righteous endeavor. The core of white-hat link building is the creation of high-quality content that provides value to your target audience and outreach that focuses on building relationships with influencers in your niche.
Page One Power's team will discuss:
How link building has evolved over the last few years
Conducting an effective link building campaign
The future of link building
Experts from Page One Power will open their playbooks on link building and explore its history, evolution and future. If you want to learn link building the right way, this actionable advice from Page One's industry leaders may change your perception of building links.
Cody Cahill is a project manager at Page One Power, where he leads content and outreach specialists dedicated to improving search visibility. For the past three years, he has engaged with clients to orchestrate over 50 marketing campaigns specifically designed to acquire links that improve search marketing performance, build brand awareness and effectively engage a client's core demographic.
Thomas McMahon is a Page One Power Team Manager and supports link builders executing deliverables for client campaigns. He helps his team implement unique strategies focused on client goals, and offers insight and training on SEO and link building.
Nicholas Chimonas is head of Research and Development. Through data-driven analysis and thorough testing of tools and tactics, Nicholas ensures that Page One remains at the forefront of the search marketing landscape.
Thanks to all our sponsors!