I spent the last ten days in Paris because my girlfriend has a very cool job and I tagged along. As part of that trip, I brought my unlocked Google Nexus 5 phone, my Apple iPad Air, and my x220 Lenovo ThinkPad in order to (try to, attempt to) keep up with email, business, and this blog.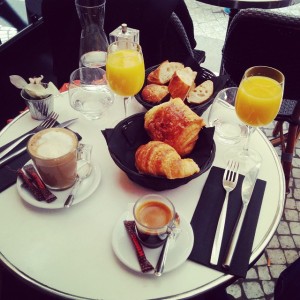 Visiting Paris was am important reminder for me as an expert in Search Engine Optimization (SEO) and Search Engine Marketing (SEM) that I had forgotten since living in Berlin, Germany, back in 2010 — half a decade ago. I remembered that we all live in a technological and innovation continuum, Europe doubly so and France trebly.
Only in the last few years have Americans begun to receive Chip-and-PIN-capable credit cards, a standard that has been ubiquitous in Europe since rolling out with EuroPay back in 2002. Since then, over a decade ago, nothing has changed across the pond, at least in my experience.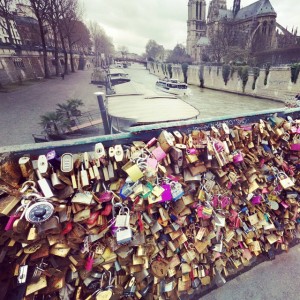 In Europe, there is only cash or PIN. There's no Square, no Apple iPay, and no PayPal or Amazon card swipes either. It might just be because the current process is perfect, the Chip-and-PIN network might not bilk its users like credit card acceptance does in the US. There might be laws that forbid bandit payment systems.
I don't know, I just know that it's important to remember that not all countries are the same, not all technologies are rolling out everywhere outside of your trendy San Francisco coffeehouse or farmers market. That we live in a continuum of decades and technologies spanning the late 19th century all the way into a future where everyone is wearing an Apple iWatch, flying a drone, and shovelling every bit of our physiological, physical, geographical, and purchase data into the hungry maw of the capitalist data monster.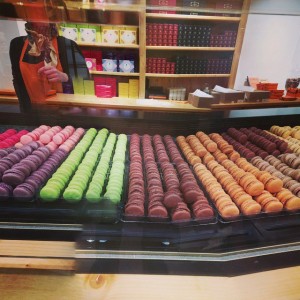 The Minitel is another example. Back in 1982, France was a global leader in network connectivity "for the people" back when only we propeller-heads cared about online — and then nothing. Yes, this is a very limited exploration because Europe has exemplary cell phone and data networks, mobile phones with data are pretty affordable and so forth.
What reminded me the most about the continuum of past, present, and future in technology is the continuum of algorithms that exist concurrently and in parallel on Google, separated by language, region, country, and locale.
If one were to drop into France from the late 19th century, I don't believe the transition would be too great. For someone from the 50s, it would still make a lot of sense. Even the 30s. Cash is still king both in Europe and in the US, though one can go for days without any cash and just a debit card in most urban centers, be it with a chip in Paris or with a magnetic stripe.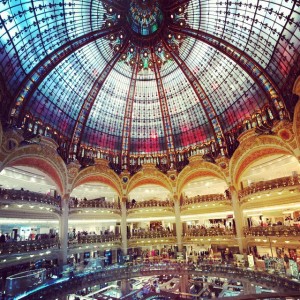 Google, too, doesn't spend as much time innovating in France, from my limited, 10-day experience. I grabbed a local SIM for my unlocked Nexus 5 and also connected to the Internet via the hotel and Airbnb Wi-Fi and Google felt dated to me, at least when it came to image search. And this is important if you're considering to go international.
Expensive innovations that you're doing now to appease Google's North American algorithm updates may not need to be implemented on all of your International partner sites. That said, there's no guarantee that things that work for you locally with also work for you abroad.
Aesthetics are different and so are user interface (UI) and user experience (UX) expectations. We as a culture are being actively trained in our expectations of what we consider to be easy-to-use, simple to navigate, and what we are and aren't willing to suffer.
Our easy expecation for accessibility and response is high and we expect consistency across many different platforms. Additionally, we also believe that any missing content voids will probably be provided by third-party apps like Yelp or other review, broker, or menu sites, oftentimes even created automagically by Google+ and Facebook Pages.
It's really difficult to find the gaps. There are many gaps that I was able to discover in Paris alone over just the last ten days (and this might be an excellent vacuum in the market you can monetize if you're intrepid). One: visitors from the US cannot use Google the same way we do in the States. Because restauranteurs are spending all their time cooking and drinking, they rarely dedicate too much of their obsessive time on their website, their pages, or their social media.
As a result, many restaurants have dated brochure-ware websites with just the bare basics of available information: location, hours of operation, and phone number. Sometimes, they'll have a process for making a reservation, though not always, especially the mom and pop shops, the real foodie treasures.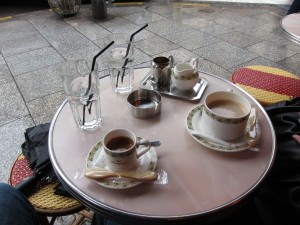 In the US, sites like menupages, Yelp, and others fill the gaps, allowing casual surfers to explore the menu in their own language before visiting. Come to think of it, how many US restaurants offer their menus online in German, French, Spanish, Japanese, Portuguese, Russian, and Chinese?
At least online, maybe in an available PDF, to allow the foodies from other parts of the world to easily discover your restaurant and see what you're offering, and then make sure those menus are kept constant and up-to-date with specials, dietary restriction information, and other issues like gluten-free, vegan & vegetarian offerings (they're not the same, and chicken and beef stock vegetable soup is not considered vegetarian by anybody).
So, when my girlfriend and I were in Paris, we were spending a lot of time trying to get around the city, visit cool little dinner and lunch spots, and try to sort everything out to eat and live like the locals as much as possible while we were there without the benefit of being from there or having too many friends there.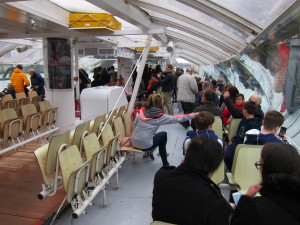 When we wanted to see the menu for a little place we considered going, it wasn't always possible. There are really quite a few gaps in the search market in France, both for visitors as well as for people who are willing and able to do our searches in French (my girl and I together are a combined native speaker — what a team).
And, sites like menupages didn't pop up to offer us the menu. It's amazing how many third party pages fill in the gaps, mostly via citizen generated media, reviews, and blog posts. Actually, for expats and visitors of France, there's an entire insider world to get to know the city's secrets even as you learn the language (or not). Bonjour Paris is such a spot, and so are a handful of very influential blogs.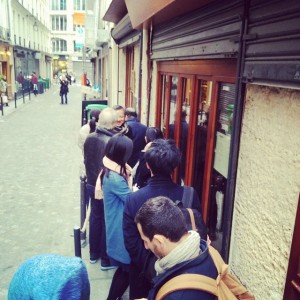 The same thing rang true when I lived in Berlin. The epicenter for expatriate life was on the Toytown Berlin website and forum. But that's not the market I am talking about. My girlfriend is a researcher. She'll do all the homework. Most of the rest of us just try to find a nice place to eat on the night of and when we're just about ready to go out — depending on what we're in the mood for.
On the last night of our stay in the charming Montorgueil neighborhood in the 2nd arrondissement, Betsy and I scored a very nice table at Frenchie bar a vins — Frenchie's — and realized that all the diners were either from the US or Japan with a smattering of Israelis.
I don't know what I expected, in 2015, but I believe I expected something globally seamless. Maybe there are privacy concerns, nationally-enforced restrictions of what Google can and cannot do in Sovereign France or the greater European Union, but there are differences.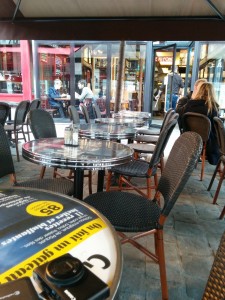 Apps don't really see borders very much, they just see whether there's viable and salient content wherever you go; if not, nothing, but it won't be as obvious as it is if you're using Google on either your computer or mobile device. Even with location awareness, Google only knows what it knows based on what is already available online.
So, I guess one might be able to look at some pretty interesting mappings one might consider when you think about your SEO: consider the world as flat. Your company is bound to receive queries from global prospects, be it from my girlfriend as she prepares for both an international event convening in Paris (as an event planner) and also the precious seven days she's arranged for us just after, and you need to be willing and able to oblige.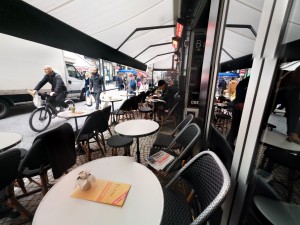 If your restaurant is popular with Japanese and German visitors, you probably have printed menus in Japanese and German, maybe you have servers who can speak some German and Japanese; however, do you actually have the same sort of resources allocated for your online properties? And, even if you do, are these menus hardwired into your site or can you update your menus and information on-the-fly as they change, be it seasonally or according to availability?
Serving a global marketplace online and through search isn't as simple as making sure your Top Level Domain (TLD) is localized to your target country, that you've created impressive translations of your pages to your target market in the correct local languages and dialects, or tagging your pages and sitemap with the correct hreflang schemata, it's harder and more personal: it's marketing, it's PR, it's finding out who is looking for you and for what and giving them what they need. It's giving your current visitors as well as your best demographics the gift they want instead of what you think they should have.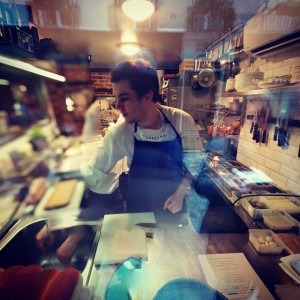 They want menus in their language that they can peruse rather than necessarily when happy hour is. They want to know what wines and cocktails you offer more than how much they cost. SEO and SEM is no longer about fooling some unsuspecting visitor into giving your restaurant a go, it's about starting a conversation, and engagement, that will not only result in one sale but will have the secondary benefits (or harm) of rippling into reviews, blog posts, tweets, Facebook shares, recommendations, and permanent fond memories, memories directly associated with visits, visits to Paris, for Heaven's sake.
For me, they were Le Coeur Fou (55 Rue Montmartre, 75002 Paris, France), Bianco (60 Rue Montorgueil, 75002 Paris, France), Le Tabac de la Sorbonne (7, Place de la Sorbonne – 75005 – Paris); Pré aux Clercs (30 Rue Bonaparte, 75006 Paris, France), Le Bis Repetita (167 Rue Saint Honoré, 75001 Paris, France), Twinkie Breakfasts (167 Rue Saint-Denis, 75002 Paris, France), Biscuiterie de Montmartre (16 Rue Norvins, 75018 Paris, France), and Frenchie Bar à Vin (5 Rue du Nil, 75002 Paris, France) made the biggest impression on me.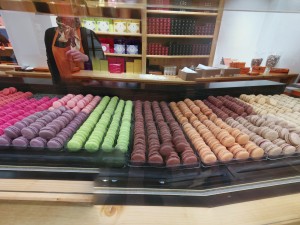 None of these memories are the result of a Google search. All but Frenchie's were because of my wanderings (visual appeal, location, etc) or because of word of mouth. Most of the words of mouth were thanks to my girlfriend who has all of her favorite places; however, a hat tip to David Henderson of BoomerCafe who recommended Pré aux Clercs as the very best of the very last true Parisian cafes — and he was right. It was charming, lovely, and got us warm on a very windy, rainy, Spring day in Paris.
Oh, wait! One place did rule Google and the online world when my girl and I were looking for a breakfast spot for our last morning.  Twinkie is a very cool spot and offers delicious American- and French-style breakfasts all day long — and the hostess/server and her staff are lovely. Plus, they have an active social media footprint and actually thanked me for stopping by soon after I Instagrammed my visit.  I was recovering from a bug so I wasn't that hungry (I just had a couple poached eggs and coffee)  but even so, they were lovely and even tried to force their WiFi code on me (it's 12345678, FYI).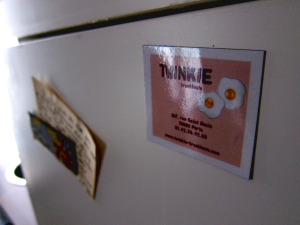 My experience was even better than my expectation. The lovely hostess even gave my girl a Twinkie fridge magnet that we then put onto the Fridge of our Airbnb — for the next guest.  Yes, Twinkie was such a short experience on a very gray and rainy day. When we left, we were fortified by not only the food, comfort, and warmth, but also by the friendliness and kindness — the entire experience — both in their restaurant and also in their charming comment online.  In fact, it was so memorable that I just wrote an unpaid paragraph of endorsement on their behalf! Right? What's that worth?
So, what now? How are you going to use Google as an extension of your real charm, your amazing offerings, your reputation? How can you extend all the things that you do for people when you meet them face-to-face and extend that endless generosity out into the virtual world? How do you plan to build a relationship with me and my event planner girlfriend well before we visit you in France, Germany, Costa Rica, Puerto Rico, Toronto, and Hong Kong?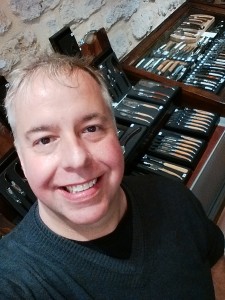 OK, now that I've sorted you out and you're both super-reinvigorated and motivated, remember that Google's algorithms, spiders, and bots are way less important than all the real people who eventually do make orders, wander into your store out of the rain for a Kir Royale, a Ricard, an American Breakfast, or an experience of Lost Generation Paris to last a lifetime in the cubicle farm, their one big international trip (even the person who only goes to Paris once in a lifetime may have a very strong influence on all of those who go after him or her — recommendations can last a lifetime if you made enough of an impact. I'll always remember my night out at Frenchie's and the lovely couple from Tel Aviv and the gorgeous company of my beautiful girlfriend — and yes, the food! The atmosphere! The exclusivity!
Go git 'em, le Tigre!