This webinar is about how to make your content different from your competitors. Maybe you've jumped on the Content Marketing bandwagon, but are finding it rather crowded. If everyone just pumps out more and more content, how will audiences have time to read it all? But if you can't win on volume, what do you do instead?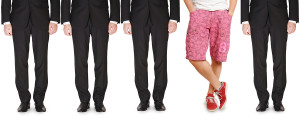 In this webinar, find out how to identify that unique something that marks your offerings and your audience as different from the competition. You'll learn several ways of segmenting your content for your audience so that your content isn't the same old stuff shoved at the same old people. If you've stared at a blank screen because you didn't know how to warm over the same old content gruel, this is the webinar for you.
In this free 30-minute Biznology® webinar, you'll learn the secrets of the content marketing gurus. They don't have one-size-fits-all content; they focus on the key characteristics of the buyer that allow them to target their content to the right person at the right time. B2B marketers need this, but so do B2C marketers that sell high consideration items with long sales cycles.
Thanks to all our sponsors!