One of the best things about the e-commerce is that nobody knows you're a dog on the Internet. A smart small businessman can use technology to maximize profits, lower expenses, and even beat out th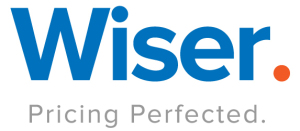 eir competitors. Until now, being competitive demanded doing exhaustive and time-consuming research every hour of every day to see what your hundreds and thousands of competitors were charging, how they were discounting, whether they were charging for shipping (and how much), and when they were having sales (and how much they were cutting). In order to win at this game, you would need to retain smart people who bill lots and lots of top-dollar hours to protect your investments. In many ways, the right person was (and I am sure is) your secret weapon. Now, you can replace your expensive market researchers with robots! Replace your pricing strategist with Wiser.com!
Wiser
There's the price you'd like, the price you want, the price you'd take, the price you need, and cost.  And that price could vary by upwards of 50% or more. That's what sales are, right? The lowest acceptable price. And then, sometimes you just need to get stuff off your inventory — clear it all out! In the past, you would either use your years of experience to guesstimate or you would do some serious market research to ascertain what other folks are charging for the same or similar products and services, checking once-in-a-while and only a few obvious competitors. No, Wiser.com has been able to automate the process using big data to automate retail price intelligence, enable dynamic pricing, and ensure price optimization.  So, instead of constantly trying to sort out whether you've got goldilocks pricing — not too high, not too low, but just right.
So, Wiser has a suite of tools, WisePricer, WiseMapper, WiseMatch, WiseAssortment, WiseTrends, WiseTargeter, WiseRetailer, and WiseDyanmic, that allow you to go through the entire competitive pricing process — even automatically, which I find the most interesting.
Wiser can take over your webstore and automatically adjust your prices, according to your rules, based on how other stores are pricing at any particular moment based on the market. Think of it in relationship to how dynamically plane tickets are sold: every flier in the cabin have paid between nothing (frequent-flier miles) and a last-minute price gauge. The same goes for Google AdWords, each keyword string's price depending on a myriad of variables including competition for the ad space, quality of the ad, and amount of revenue Google makes off all the clicks over time.
It's real-time price bidding. Let's say you'd to sell Seiko Diver watches for $600 but you pay only $300 cost for each watch from the factory. Wise is able to take over your webstore and sell your watches at exactly what the market will bear — somewhere between your "reserve price" and your dream price — and, if there's a real run on a popular product (such as a hot toy during the holidays) you might might even consider jacking the price if your inventory's amongst the last available. All in real time, dynamically. No muss, no fuss.
There's a suite of other pricing tool, including  the ability to track products across multiple marketplaces, manage the pricing strategy for each store or marketplace in one place, get real-time pricing data, customize pricing rules & automated repricing, A/B test your pricing strategy, see the revenue results in real-time, find the sweet spots and better your internal pricing strategy, view and analyze your competitor's inventory in real-time, and see where the overlap and gaps are (where you need to step up your merchandising game).
But those things are less interesting to me.  Knowing that I am able, with the help of Wiser, to just set up my entire eCommerce website with my best high and low prices for each and every product in my store and my store will be both the most competitive for the lowest price possible but no lower. And, when the market moves from buyer's market to seller's market, my inventory will always remain at the absolutely best and highest price every. Not just seasonally but every minute of every day, whether I know what's happening in the market or news or not.
Let's say I offer surgical masks and gloves. Generally-speaking, these are commodity items. But, during flu season — or during an Ebola outbreak — there will be a run on these hygienic and protective items. As I understand it, Wiser will be able to respond to market demand as you sleep, making sure that you take advantage of the huge spike in demand even while you're on holiday and not constantly tracking the news and how it effects the pricing of your protective medical gear.
Cart Compatibility
Wiser is compatible with a large number of shopping carts, stores, and e-commerce solutions right out of the box, including Magento, CRE Loaded, Shopify, PrestaShop, Amazon, Channel Advisor, eBay, X-Cart, Bigcommerce, Zen Cart, Pinnacle Cart, osCommerce, CubeCart, NetSuite, AspDotNet, xt:Commerce, WooCommerce, UberCart, Shopp, Interspire, CS-Cart, Demandware, hybris, GSI Commerce, MarketLive, and 3dcart. Not on the list? Wiser also can be adapted to work with custom carts as well.
Pricing
Expensive. But, it takes money to make money. So, if you can't afford $699/month for Pro, hopefully you'll take a chance and quickly be able to afford it thanks to Wiser's positive influence. The next level up is $1,499/month, the Premium+ plan, and then there's Enterprise (if you need to ask, you can't afford it).
These sorts of things are very exciting to me. Forget offshoring, outsourcing, or the minimum wage, it'll be robots, big data, super-computing, the Internet, and automation that will get us all fired for good. Wiser's one of the most exciting steps in that direction.
Feel free to email me at chris@gerr.is or call me at +1 202-351-1235
Learn more about Chris Abraham at Gerris digital.