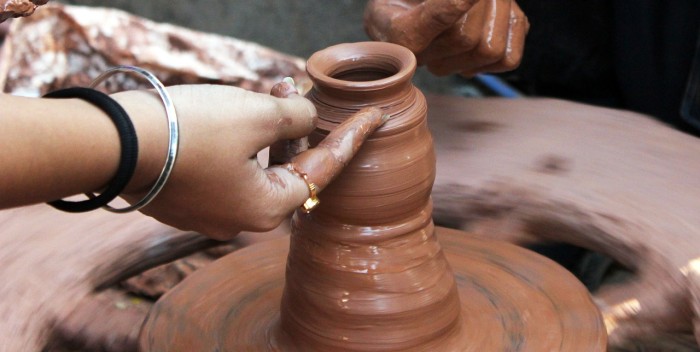 Last month, I said that SEO is the top skill for digital marketers. This might seem outrageous to one who has not read that post. Even to those who have read it, it might seem controversial. Many people in my Twitter stream are calling SEO the bane of the web. @markwschaefer, for example, recently tweeted: "SEO is the plague of the world." How could it be a vital skill and be such a pariah? The point of this post is to counter these objections and show how SEO skills are so vital to critical web development roles.
Debunking the SEO Haters, Again
Before getting to the roles, let me clear up a misconception about SEO. In reply to @markshaefer, I pasted the following two tweets:


The gist of this conversation is that SEO haters, as I call them, have the wrong conception of SEO. SEO is not about trying to get an unfair advantage in Google in order to drive traffic to your pages. Though it is sometimes practiced this way, regular readers of this blog know well that what we call "black hat" SEO is self defeating. White hat SEO is about growing a loyal audience by building useful content for them. It just so happens that search data is one of the best sources of audience analysis. Far from being a "plague of the web," SEO is the primary way we succeed as Internet marketers, where, by SEO, I mean white hat SEO.

Learning your audience and providing the content they're looking for when they search is job one for Internet marketers. In my experience, SEO quickly devolves into gray hat SEO if it is seen as a job only for SEO consultants. In those cases, the SEO consultant just does after-the-fact optimization on a page, which typically conflicts with the way the page was originally developed. Hence the audience who lands on the page from search will not get what they're looking for, will bounce at a high rate, and ultimately the page will fail.



White hat SEO requires every role in a web development team to have SEO skills. The skills might be slightly different depending on the role. But everyone on the team needs to understand the goal of their development: To attract an audience to the site that finds the content useful and ultimately becomes a loyal customer and advocate for the brand. Because search is the primary way we attract this audience, SEO is a vital skill for everyone on the team.

1. Product Owners

By product owner I am borrowing a term from agile methodologies. In agile, the product owner sets the priorities for development and validates the work for the stakeholders. In scrum–an agile methodology used in my company (IBM)–the product owner manages the product backlog and helps the team build doable stories and tasks in two-week "sprints." It goes without saying that SEO must be a priority for the product owner if the results of the work are optimized for search.

In my experience as an SEO consultant on agile teams, my primary task is helping the product owner write stories in the product backlog that support the search optimized experiences the team builds. I then use my best Toastmaster skills to convince the product owner to prioritize the SEO stories. For example, one of the teams I consult with has a repeating link building story. The gist of the story is to build a wiki resource for related teams within IBM (PR, social business, and related web teams). The point of the wiki is to help them learn the most relevant links on our site and the appropriate anchor text for those links.

2. Content Strategists

In my experience, content strategists have a love/hate relationship with search. Those who love it, understand how it can be used to help them build more relevant content for their audiences, which is the goal of the content strategist. Those who hate it are laboring under one or another version of the myth expressed by @markschaefer. When they think of SEO, they think of all those pages they landed on that had nothing to do with the intent of their query. They blame SEOs for this, when they should only blame black hat SEOs and perhaps search engines.

For their part, search engines have continually improved, especially since Google Panda, to seek out and destroy pages built by black hats. What remains is a system that mostly rewards good content strategy practices. Even where search engines leave something to be desired in the results, more and more content strategists are learning how to start with keyword research and build personas, journey maps and content plans based on keyword intelligence. At least this is the brand of content strategy I train in the course of my consulting work. The result of this kind of content strategy is white hat SEO.

3. Information architect (IA) or User Experience (UX) Specialist

The information architect (IA), sometimes also called a user experience (UX) specialist, traditionally builds wireframes that ultimately lead to web experiences. These are important, of course, but all they express is what the experience will look like when it's done. In order to build experiences that tend to attract the target audience through search, the IA must understand the whole experience, where this typically begins with search and ends with the audience achieving their goals. This requires IAs to get out of their comfort zones and start thinking outside of the wireframe.

In my experience, IAs are initially the hardest people to convince that their work needs the perspective of an SEO consultant. I have often had to counter the myth that if someone searches for information, it is a sign that the IA has failed. The truth is, most users prefer to search than trying to dig through mega menus of options. Our brains can parse seven plus or minus two pieces of information at one time. After that, we are overwhelmed with options. In those cases, we revert to search. The more we overload users with information, the more they revert to search. This is why search query volumes are growing faster than the rate of new users on the web. Information overload makes search necessary.

Once I get over that myth, IAs become my greatest advocates on the team. I think this happens because they are trained to look at data when evaluating their work. Heat maps and other click data are the life's blood of the practice. When I show IAs search data, especially the part about how users who come from organic search convert at rates 10 times greater other referral sources, they're hooked. They then want access to all the keyword data they can get their hands on to make sure we build the experiences their audiences are looking for through search.

4. Designers

Designers are also typically resistant to SEO when I first start working with them. Their primary interest tends to be designing cool-looking sites, rather than easy to use sites. If you're interested, I have documented such an encounter at my other blog, writingfordigital. When I have been successful convincing them of the importance of SEO in their design work, it has typically started with this quote from Steve Jobs:

  "Design is not just what it looks like and feels like. Design is how it works."

When they consider that the whole experience typically begins with search and continues to the audience achieving their goals, they start to make SEO a priority. In the age of Google Panda, this means giving a wide berth to static text above the fold, where the content strategist can tell the audience what the page is about and why they should care. It might run against their grain to allow text to take such a prominent place on a page. But they will do it and live with it when search results start coming in.

5. Web Development Lead or Webmaster

Most web teams need a single point of contact to manage the actual coding, testing and release of pages within a site. That's what I mean by web development lead, though they are sometimes called a webmaster. These folks don't tend to resist SEO because so much of their work has been the purview of SEOs in the past, who typically came in after the fact to make a site more available to the top keywords. Still, I spend a lot of time training these folks in the proper use of human-readable URLs, the importance of minimalist metadata, and the appropriate use of JavaScript. Of all the roles in a typical web development team, this one has the biggest chance of messing up search results. My main job with these folks is making sure they understand how not to do it.

These are just the five most important roles within a development team that require SEO training. Next time, I will discuss five roles outside of the web development team; namely, PR, social media managers, advertising, branding and naming and market research. In future posts, I'll discuss the kind of SEO training needed in the executive suite.
---

Like this post?
Sign up for our emails here.
---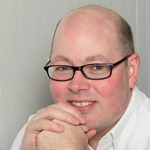 James Mathewson is IBM's Distinguished Technical Marketer for search. He has 20 years of experience in web editorial, content strategy, and SEO for large and small companies. A frequent speaker, lecturer and blogger, James has published more than 1600 articles and two books on how web technology and user experience change the nature of effective content. James has two advanced degrees on related subjects from the University of Minnesota.