Every profession has its professional society, but you'd imagine that the PR profession's own society would do a great job on getting attention for its PR. Well, there is an excellent paper put out last year by the Arthur Page Society that shows how public relations in changing with the times. It's funny, but until recently I had heard nothing about it. Now that I've read it, I thought you'd be interested in what PR professionals think about what they do.

I was most interested in what the paper had to say about the emergence of new digital media that changes the way PR people must operate. (You'll recall that was a big theme of my most recent book.) And I wasn't surprised—all the correct points were hit about how PR people must become attuned to a new way of working and get comfortable with the new ways of reaching audiences.
There was also, thankfully, a strong emphasis on authenticity—being real with your audience so that your credibility will be heightened. Veteran readers know that being real is one of the "Three Rs of Web Marketing" that I have long championed, too.
I was also interested in parts of this paper that covered topics beyond new media, such as the empowerment of new stakeholders. More people inside companies than ever care deeply about their firm's image, and they have reputation monitoring tools that empower them as never before.
While I work with PR people all the time, and most recently have begun addressing more of them in my appearances, I was not fully aware of the extent of this dynamic within their profession. I am quite familiar with reputation monitoring, and I speak all the time to PR people about their use of such tools, but it hadn't occurred to me that the stakeholders within their company can use those tools, too, putting pressure on the PR team to respond.
I found the paper quite useful in giving me some background that I otherwise would not have had. If you are interested, you can download the PDF for "The Authentic Enterprise" and read it yourself. The paper is oriented to large companies (specifically to the Chief Communication Officer, as if we need another "C" level exec), but I think many of the points are pertinent to medium and even small companies. I especially like the emphasis on new ways to measure PR effectiveness.
My favorite line in the paper is "We are no longer in control." Most pointedly, there seems to be an insistence by some within the PR profession that message control isn't dead. I think it is, in part because we never had message control. I mean, there have always been companies with bad reputations, and I don't think it is the result of a failure of the PR team. Sometimes messy facts get in the way of the message we want to control, and we never controlled what people say.
I think what we had was media control—no one could afford to debunk our messages in the media, unless they got the attention of the press. That is withering away quickly, as Web 2.0 gives every small voice a free printing press. People say just as much about companies as they ever did, but now the words are seen and heard by far more people because of the Web. Negative comments have always been around, but now they are in our faces.
In the interest of full disclosure, Jon Iwata, one of the co-chairs of the committee that authored the paper, works for my company, IBM. I don't know Jon, but I thought you should know about the connection. Jon recently was named the head of both Communications and Marketing at IBM, which I think is an excellent move—many of the marketing skills required for Web 2.0 are already to be found in PR professionals, so bringing those two factions together under one person is a smart idea to foster collaboration. Marketers must learn to speak with a more journalistic, factual (dare we say authentic) voice to get customers to choose to listen. PR people can really help with that.
Driving any company toward more authenticity is a good thing. The paper exhorts CCOs to lead their companies in the "building of trust in all dimensions." That sounds good to me.
---

Like this post?
Sign up for our emails here.
---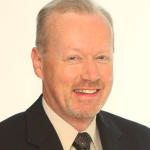 Mike Moran has a unique blend of marketing and technology skills that he applies to raise return on investment for large marketing programs. Mike is a former IBM Distinguished Engineer and a senior strategist at Converseon, Revealed Context, and SoloSegment. Mike is the author of three books on digital marketing and is an instructor at Rutgers Business School. He is a member of the Board of Directors of SEMPO, a Senior Fellow at the Society for New Communications Research, and a Certified Speaking Professional.