If you live in the New York city area, you might be interested in a three-hour crash course in search marketing I'm teaching at the Learning Annex this Tuesday evening. I'll have my book for sale and I'll also give one away to one lucky person. It's less than $50 for the same kind of information that people shell out hundreds for at a fancy conference. I love the Learning Annex, but their Web site seems to be have sporadic problems displaying the page from which you register, instead taking you back to the home page. If you get stuck, just call 212-371-0280 to sign up. I hope to see you there.
---

Like this post?
Sign up for our emails here.
---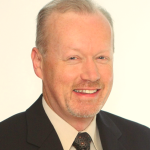 Mike Moran has a unique blend of marketing and technology skills that he applies to raise return on investment for large marketing programs. Mike is a former IBM Distinguished Engineer and a senior strategist at Converseon, a leading social consultancy. Mike is the author of two books on digital marketing, an instructor at several leading universities, as well as a Senior Fellow at the Society for New Communications Research.