On-site Digital Public Relations Training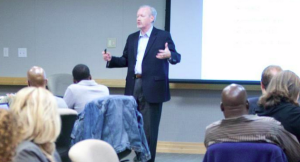 Public relations has always been important to promote and protect your company. But never has public relations been more important than in the digital age. PR professionals with digital skills are more sought after than ever because they understand digital marketing better than the marketers. Communications pros know how to get people to voluntarily spend time with their message, which digital marketers must learn to do.
But how do you build support for digital PR in a world that has consistently undervalued public relations for years? It's all about having the skills that bring new results–results you can measure.
Biznology's On-Site B2B Digital Marketing JumpStart Workshop can help you close that digital skills gap for your team. Our team addresses your situation, and meets in your workplace, to bring your team up to speed on digital PR best practices, and to put their learning to work right away.