Complimentary Brand Fundamentals Workshop
Wednesday, January 30th – 5:30pm – Boston, MA
Join Consultants Collective member consultant Douglas Spencer for a complimentary Branding Fundamentals Workshop on Wed, Jan 30 at 5:30pm ET in Boston.
This event will answer these important questions about branding:
What is a strong brand… really?
How do I build one and when?
How can it really grow my business?
Plus, it will be fun. We promise. Here are the details:
Register here. Space is limited.
---
On-site Brand Marketing Training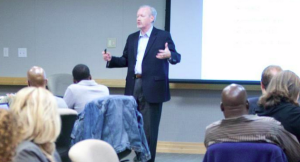 Google. IBM. Apple. These are among the world's most powerful brands. But most companies struggle with brand marketing. They want a brand that stands for something. That differentiates them among competitors. That is memorable. But the sad fact is that most brand marketing teams don't know how to deliver that.
What can you do if your team doesn't know how to build a successful brand?
Biznology's On-Site Brand Marketing JumpStart Workshop can help you close that gap for your team. Right now. Our team uses your brand and meets in your workplace to bring your team up to speed and to put their learning to work right away.