On-site B2B Digital Marketing Training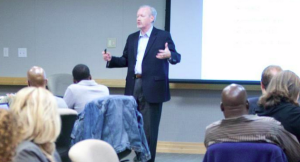 Many companies struggle with digital marketing. But B2B companies have a bigger problem. B2B companies tend to have little history with marketing of any kind. Rightly or wrongly, the power in B2B companies has traditionally been around sales, product, services, and finance–not marketing.
What can you do if your B2B company does not know how to build support for a digital marketing program?
Biznology's On-Site B2B Digital Marketing JumpStart Workshop can help you close that gap for your team. Our team addresses your situation, and meets in your workplace, to bring your team up to speed on digital marketing best practices, and to put their learning to work right away.