If you've discovered revealing photos or videos of yourself online, here's what you do next:
Call a Lawyer Immediately
While there's no guarantee, the quickest way to remove incriminating, erotic, or revealing photos of a sexual nature is through the sort of saber-rattling only a lawyer can muster. I have rarely seen these engagements go to either suit or trial; even so, there are a lot of things that a lawyer can do on your behalf, namely threaten. Lawyers have the unique ability to legally threaten with words and text.
I have seen lawyers write simple cease and desist letters that have had quite a powerful effect. The threat doesn't come simply from threatening a law suit, it comes from being willing to know best the vulnerabilities of the chain from the site that's hosting the photos and videos of you to the hosting company it lives on to the Internet Service Provider (ISP) to the website's domain name registrar (such as GoDaddy), up the chain to even the data center the web hosting company's on, to even local, State, and Federal law.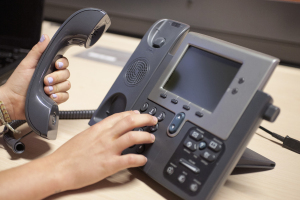 It's very powerful stuff and, when it comes to lawyers, often the bark is almost equal to the bite. I can recommend you consult with three lawyer friends of mine who are in the space: personal injury lawyer Seth Price who is also a digital marketing wizard who will always buy me a coffee when I am near his DC office; the world's best telecom lawyer Mark Del Bianco who also invites me to hike with his wife along the Potomac; and Internet lawer Bennet Kelley, who invites me be a guest of his podcast, the CyberLaw and Business Report.  Even though all three men are acclaimed and expensive, they're very generous and can offer you guidance. It's certainly worth it.
Call an online reputation professional
I am happy to help you. Please feel free to contact me and I'll do my best to help. Previous to becoming a consultant and starting up Gerris.
Flood the Internet with Photos and Videos
Now is not the time to be coy, shy, or modest. That horse has left the barn. At the end of the day, all online reputation management (ORM) is is replacing negative and embarrassing online and in search with positive or neutral content.  No matter what you do, you need to dominate your own personal image and brand on Google images.
Really, the only way to effectively counteract negative search results, including photos and videos, is to not only flood the Internet with acceptable photos and videos of your own, you'll need to make sure you cover a wide spectrum of social networks like Facebook and Google+, photo-hosting and video-hosting sites like Flickr, Instagram, Imagur, and YouTube.
Google abhors a vacuum and if there are no obvious, family-friendly, photos of you online at the time of your own Fappening then Google will serve up the less family-friendly photos to anyone looking you up on Google Images.
Just be sure to clearly label them all as you and consider posting a diversity of photos, even ones that you might have considered too risqué is the past. Reconsider what you you'd be willing to post and upload in light of what's going on currently with the photos that you're dealing with today.  And, when you post them, make sure they're set to "public" in order to make they visible and accessible to Google's spiders and bots. Sound like a lot of work? Well, go take a look at Knowem, one of my secret weapons.
According to their site, "KnowEm allows you to check for the use of your brand, product, personal name or username instantly on over 500 popular and emerging social media websites. Grab your name and secure your brand before someone else does." Write them a check and do a little work writing your bio and providing a good photo and they're do the rest. Use the same name (or names) as those illicit photos or all of this will be for naught.
Online Reputation Management Epilogue
If you've been threatened, blackmailed or are being coerced or controlled by the threat of having your most intimate moments put into permanent public record (the Internet is the ultimate game of whack-a-mole).
I don't mean to scare you (yes I do). The Fappening is not only an issue for celebrities. No longer are blackmail, extortion, and the leveraging of intimate photos to coerce limited to the Hoover's FBI. Every day, exes respond to getting dumped or not getting what they want by posting revenge porn online.
While many of the dedicated revenge porn sites like Is Anyone Up? have been shut down, very few US States have anti-revenge porn laws on their books.  While anti-bullying sites have demanded the end of anonymity as a way to tamp down the most cowardly perps, the majority of the folks who have come to me fully know exactly who leaked their most intimate photos and videos onto the Internet: the ex. And, when someone feels wronged and desperate they'll commit reputation murder-suicide. Even if that were not the case, it's still easy to get away with revenge porn.
Generally-speaking, it's the same people you trusted, adored, honored, and loved who, when things becoming aggressive or violent in real life, extend their abuse online using the only weapon they have: sexts, sex tapes, intimate selfies, the photo shoot you did on holiday. On other situations, you might not even be aware of where the photos came from.
They could have come from hidden cams and cameras in the bedroom of that one-night-stand, they could be the result of peepers, stalkers, up-skirt voyeurs, or creepers creeping the dark shadows of Burning Man, Spring Break, Mardi Gras, or that little European beach where everyone did it. It doesn't matter.
So-called revenge porn is a crime no matter what, given that it's a photo or video of you (as long as you have never given express permission to the photographer at any point in the past).
Those artful figure studies you did in college? If you signed a model release back when you couldn't see into the future, it'll all come down to who has the better lawyer and the friendliest judge.
Kojo Nnamdi Show on Revenge Porn
Lucky me! The same day I write and publish this article Kojo Nnamdi hosts a show all about revenge porn and privacy, protection and bad behavior on the web — be sure to listen to this for more salient and germane information and discussion:
Internet Creeps: Privacy, Protection and Bad Behavior on the Web: "The release of nude celebrity photos online, as well as recent incidents of abusive language on Twitter, have renewed debate about civility online, privacy and the role websites play in hosting objectionable content. Kojo explores bad behavior on the web, its evolving role on the Internet, and how companies use legal and moral guidelines to keep it in check."
Feel free to own the yacht but hire a crew if you're not yet seaworthy. If you get my drift and want to adopt the yachting lifestyle yourself but either don't have the mad sailing skills yourself, don't yet posses a world-class crew, and don't know yet where to go, then you should give me a call or reach out me by email — so I can help you pilot your vessel now, in the tranquil blue-green shallows of the Caribbean, as well as in the roughest seas and into — as well as out of — the storm.
If you'd like to chat more, call me at +1 (202) 869-3210 Ext 0001  email me, or feel free to self-schedule a 15-minute call, a 30-minute call, or a 60-minute call with me.
Feel free to email me at chris@gerr.is or call me at +1 202-351-1235
Learn more about Chris Abraham at Gerris digital.