On-site Website Search Training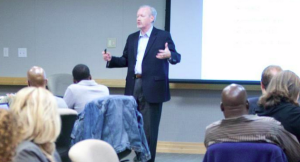 Some studies show that only one in three site searchers find what they are looking for. Yet most business executives say finding the right talent remains their #1 challenge.
Does your website search resemble a random web page generator? Do you cringe when one of your executives searches for something on your site, knowing the results will stink on ice?
If your organization is like most, the problem is that no one on your technical team is an expert in website search, which is unlike every other kind of technology they work with each day.
Biznology's On-Site Website Search JumpStart Workshop can give your team the edge it needs. Right now. Our team uses your data and meets in your workplace to improve your website search experience right during the workshop. Click here to schedule a Biznology JumpStart Workshop for your company today.
Website Search Is Frustrating
Yes, it's frustrating to your site visitors, but to your team as well. They want the search facility to work but have you ever provided the information and training needed to make it happen?
If your website search is falling short, you need to grab the business benefits from an On-Site Website Search Biznology JumpStart Workshop:
A step-by-step approach that walks your team through the user experience, the content, and the technology of website search,  identifying your site's problems and their solutions.
Focus on sales rather than technology — if your customers can't find it, they can't buy it.
Hands-on, on-site training using your company's own information — "on-the-job" training to improve your team's knowledge and your business results.
You can read lots of books on search technology, but they don't make you money. Taking acourse on SEO or search marketing doesn't help you with website search, either.
If you've tried to improve your website search before, but never knew where to start, this is the course for you. Click here to talk to a Biznology JumpStart Workshop associate about customizing a program for your team.
What You'll Learn
Not everyone knows the ropes in website search, but we do. And one of the things we know the best is that different sites have different search problems. We walk you through your own problems and issues so you can immediately apply what you to know to your own website search facility. We don't give you a litany of technical data — we frame everything in business terms that you can understand and apply right away.
You will learn how to:
Develop the right business goals for your website search program
Understand what your customers are looking for
Create content that satisfies your customers' needs
Understand how to tweak search engine results manually and auyomatically
Improve your return on investment with the proper measures and metrics
Sell that plan within your organization
Additionally, once the class is over, you'll be able to access our instructors for 60 days to address follow-up questions and issues.
Want to learn more? Click here to talk with a Biznology JumpStart Workshops associateabout the right program for your business.
The Bottom Line
When you walk out of a Biznology JumpStart Workshop, you'll be armed with a plan for exactly what to do next in your situation—not just a list of notes you toss in your bottom desk drawer. What's more, you'll have access to our instructors for 60 days after your class for follow-up questions and issues.
Don't wait for more time to go by while your website search facility continues to lose your customers. If you are ready to finally get your website search into gear, this is your chance. Stop dinking around with technology and start making money.
Click here to learn more about how to put a Biznology JumpStart Workshop to work for your business today.