On-site Content Marketing Training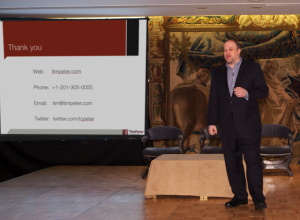 Content marketing is more believable than ads. Content marketing is less expensive than ads. Content marketing is something your company might have been doing for years, through newsletters, case studies, and other forms. But are you getting the most out of your content marketing efforts? Are you driving provable revenue?
Biznology's On-Site Content Marketing Jumpstart Workshop can help you teach your team to drive revenue. Our team uses your content and meets in your workplace to attack your competitive differentiation with content that sells. Click here to schedule a Biznology Jumpstart Workshop for your company today.
Content Marketing That Sells
Obviously, if you do most of your sales online, you want to be sure that your content marketing program is directly leading to measurable revenue–and we do that. But what if you are a B2B company? Do you think that there is no way to create content that sells?
You don't have to feel that way.
Whether your company sells online or offline, here's how your business benefits from an On-Site Search Marketing Biznology Jumpstart Workshop:
Teaches teams with offline sales forces to leverage their content marketing to drive prospects through their CRM system.
Uses free and low-cost forms of online market research to identify unmet content needs for your customers.
Tailored to your organization's needs — built around your organization's specific challenges to help your team put their learning to work immediately.
Hands-on, on-site training using your company's own information — "on-the-job" training to improve your team's knowledge and your business results.
There are many ways to approach content marketing, but this workshop is customized to you — to your association, industry, or to your very own organization.
If you've had the nagging feeling that your company is falling behind in content marketing, this is for you. If you've struggled to train your team in content techniques in the past, but were unable to apply what you learned to your own situation, this is the workshop for you. Click here to talk to a Biznology Jumpstart Workshop associate about customizing a program for your team.
What You'll Learn
We cover everything you'd expect out of a top-flight search marketing training program, but we walk you through your own problems and issues so you can immediately apply what you to know to your own search marketing program. We don't give you a litany of technical data — we frame everything in business terms that you can understand and apply right away.
You will learn how to:
Develop the right business goals for your content marketing program
Learn what your customers need from content marketing
Identify your company's differentiation so that all content drives the right audience to you
Create content that satisfies your customers' needs
Integrate your search and social marketing programs to promote your content to the right audiences
Improve your return on investment with the proper measures and metrics
Sell that plan within your organization
Additionally, once the class is over, you'll be able to access our instructors for 60 days to address follow-up questions and issues.
Want to learn more? Click here to talk with a Biznology Jumpstart Workshops associate about the right program for your business.
The Bottom Line
When you walk out of a Biznology Jumpstart Workshop, you'll be armed with a plan for exactly what to do next in your situation—not just a list of notes you toss in your bottom desk drawer. What's more, you'll have access to our instructors for 60 days after your class for follow-up questions and issues.
Don't wait for more time to go by while your content marketing program falls behind your competitors. If you ever wanted to know the lowdown on successful content marketing programs, this is your chance.
Find out how to leave the fairy dust behind and make every step you take one that makes sense for your content marketing program–and your business.
Click here to learn more about how to put a Biznology Jumpstart Workshop to work for your business today.
Your Instructors