In this webinar with Heather Lloyd-Martin of SuccessWorks, she discusses tips for writing better sales copy.
You've struggled over your sales copy, created what you thought was a persuasive page, and waited for conversions to start clicking.
But now, you find your copy isn't converting. Instead of making massive sales, your sales pages are falling flat… and you don't know why.
Wouldn't it be nice to have a copywriting "cheat sheet" that would make writing top-notch sales pages a breeze?
You can – and Heather can help.
Good news: there are scientifically tested writing techniques that help you connect with your reader and give your copy a one-two conversion punch. In this free 30-minute Biznology® webinar, Heather will teach you the simple (but powerful) formulas top copywriters use to structure their content for maximum profit potential.
This webinar is loaded with actionable tips you can implement right away. You'll learn:
Why sales writing formulas can make your writing life a breeze.

How to use AIDA, PAS, and FAB in your sales copy.

How to weave in SEO writing principles so your copy can position AND convert.
Plus, she'll discuss the latest research on how to write headlines that get maximum clicks!
Isn't it time to break free from boring, non-performing sales copy? Whether you write website copy, or evaluate content written by other writers, this webinar is a must-attend!
Heather Lloyd-Martin is one of our Biznology bloggers and is the President of SuccessWorks. An 18-year search marketing veteran, Heather is considered one of the top SEO content development experts in the world. She trains individuals and companies in the latest SEO copywriting techniques and consults directly with clients.
Thanks to all our sponsors:



---

Like this post?
Sign up for our emails here.
---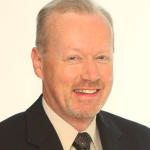 Mike Moran has a unique blend of marketing and technology skills that he applies to raise return on investment for large marketing programs. Mike is a former IBM Distinguished Engineer and a senior strategist at Converseon, Revealed Context, and SoloSegment. Mike is the author of three books on digital marketing and is an instructor at Rutgers Business School. He is a member of the Board of Directors of SEMPO, a Senior Fellow at the Society for New Communications Research, and a Certified Speaking Professional.